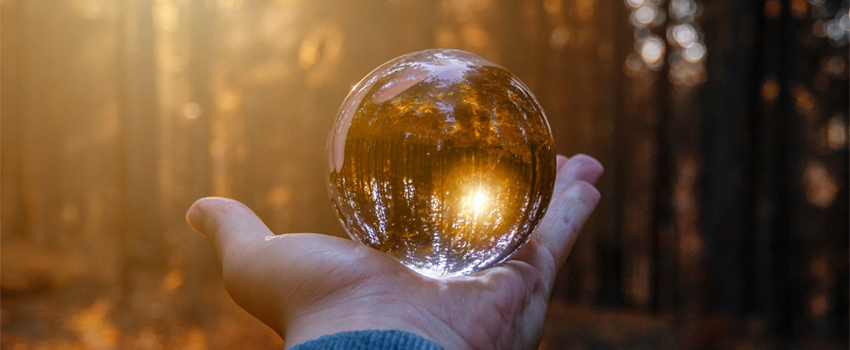 Parker Palmer, American author and educator wrote in his book The Courage to Teach: Exploring the Inner Landscape of a Teacher's Life, "I am a teacher at heart, and there are moments in the classroom when I can hardly hold the joy. When my students and I discover uncharted territory to explore, when the pathway out of a thicket opens up before us, when our experience is illumined by the lightning-life of the mind-then teaching is the finest work I know."
This is my first year back in K-12 education after many years as a teacher educator at Northwestern College. I am working as a learning strategist and the schools I serve have been open for in person learning since August. The educators I work with are universally grateful to be back learning in person with kids. In fact, Covid has made it so teachers get almost more time with their students than before the pandemic. Kids come directly to their classrooms when they arrive at school. They stay in their own classrooms all day. Specials are delivered in the classroom so as to reduce exposure. Teachers spend any breaks they find sanitizing. They take their own students out for recess to limit contact with other classes. They contract trace after exposure. They arrange their room and change their instructional practices to keep kids as far apart as possible. The pandemic has certainly presented teachers and students "uncharted territory to explore". Sometimes these challenges have been joyful, but for many educators, the pandemic-induced uncharted territory has been stressful.
Still, through the stress, the courage and strength that I see every day from the teachers and students I work with has been incredible.
Teachers have faced the extra and challenge with the knowledge that learning in person depends on their work. Teachers have taught kids virtually and in-person simultaneously. They learned new technology and deployed it as they learned it. They have fostered incredible community within their own classrooms. They are surviving a pandemic with their students and together they are building memories that will last a lifetime.
In the same chapter, Palmer goes on to say, "Teaching, like any truly human activity, emerges from one's inwardness, for better or worse. As I teach, I project the condition of my soul onto my students, my subject, and our way of being together." Well, Mr. Palmer, if it is true that teaching holds a mirror to the soul, I can answer that the soul of the teachers I see is just fine. In fact, the condition of the soul is so fine, it is joyful to see.
---
       Palmer, P. J. (2017). Courage To Teach: exploring the inner landscape of a teacher's life - 20th anniversary edition. JOSSEY-BASS.
---
 About the Author
Dr. Heitritter currently serves as a special education strategist with the Northwest AEA. Prior to her retirement from Northwestern, she served in many full-time roles including department chair, licensure official, and professor of undergraduate and graduate education courses. Before joining Northwestern's education department, Dr. Heitritter served as a language arts consultant and taught at both public and Christian elementary schools.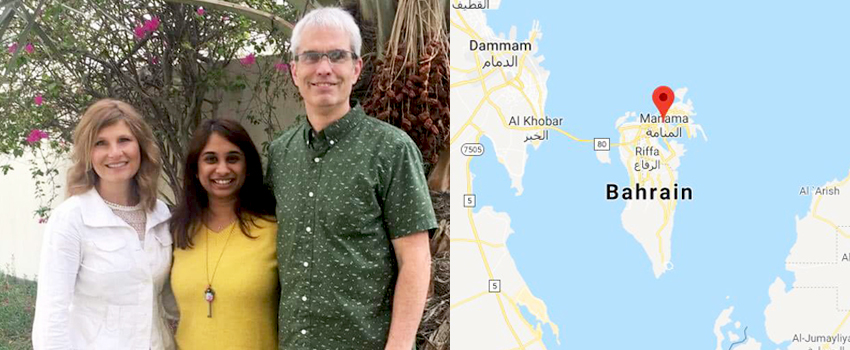 When our dear alum, Christine Roy, asked us to do some consulting on learning inclusion and peer learning communities at Al Raja School in Manama, Bahrain, we took her up on a globe-trotting adventure – in return, I felt impacted more than I consulted. 
---

When our dear alum, Christine Roy, asked us to do some consulting on learning inclusion and peer learning communities at Al Raja School in Manama, Bahrain, I'd like to say I jumped at the opportunity. How many times do you get a chance to speak into the development of new programs that significantly impact teaching and learning in another country? How many times do you get to partner with a former student on work that is truly valuable? I should have been elated. I should have.
The truth is, I was a little afraid to accept Christine's invitation. I was afraid of traveling to the Middle East; Bahrain is on the Persian Gulf, surrounded by Saudi Arabia and near Yemen, Iran and Iraq. I was afraid of the culture, particularly how I would be treated as a western woman. I was afraid of the language barrier. I was afraid I wouldn't understand the context of the school, and end up offending the teachers. As my colleague Derek Brower can attest, I was even afraid of the food. BUT I was more afraid of being someone who missed out on an opportunity because of fear, so I said yes. 

Do you know what we found during our week in Bahrain?

Multilingual, multinational children who laugh, learn, sing, dance and play together without any perceptible discrimination. Parents wearing everything from hijabs to skinny jeans, keffiyehs to Oakleys, who openly love their children. Teachers from countries like Bahrain, Egypt, Sri Lanka, India, Canada, the US, Great Britain, and Indonesia working together in harmony and purpose—on fire for interdisciplinary collaboration and student success. A school right next to a mosque and a Christian church. Christians and Muslims and Hindus who are friends and coworkers. 
Tolerance. Generosity. Kindness. Hospitality. 
Kharak tea, tandoori masala, qouzi, khuboos, shawarmas and the best murgh makhani I'll ever eat in my life. And of course, our Christine Roy, a young teacher leader who is leaning in to the work God has laid upon her heart.
We went to Bahrain to help Al Raja School, but I suspect we left with far more than we contributed:  a renewed appreciation for the beautiful diversity of God's kingdom, and the knowledge that we are as similar as we are different. I can't wait to go back.
"Research shows that providing children with a schedule of events will produce one of the greatest returns for a smoothly run classroom"
Structured blocks with visuals
In my second grade general education classroom, I have a wide variety of abilities and skillsets. I have 23 students and one-third of the students have an IEP for academics and/or speech, or are English Language Learners. Because of the diverse population in my classroom, I knew that I would need to have very structured routines throughout the day and have a daily visual schedule as well as visual schedules for expectations during each subject area. A structured reading block has greatly benefitted my students, especially those with learning disabilities. It provides the structure with visuals to help them transition quickly to each reading station.
New challenge
At the beginning of October, a new student moved in from out of state (I will call her Jan), and our administrators felt as though I would be a good fit for her knowing that I have a background in Special Education. After first meeting Jen, it was evident that she had a very difficult time verbally communicating. I conducted some brief formative assessments and was able to conclude that I would need to differentiate everything in my classroom to meet her needs, including the structures I currently had in place.
After observing Jan and collaborating with administrators and colleagues, we decided that in whole-group activities, she is able to follow her peers and transition with the rest of the class, although she may not participate, but small group transitions were a concern. Hoping that I could take some time to teach her the expectations for transitioning independently by finding her name on the board and going to the station she is assigned to, I spent a couple of weeks walking with Jen to the screen each rotation and finding her name, then walking with her to her station. Slowly removing my support each day and phasing out my help, I learned that she is still not able to find her name on the screen on her own. Spending this extra time supporting her was taking me away from my small group instruction, so I met with my principal to ask what supports I needed to put into place so that I was not taking away time from my other students. We came up with a plan that I could create a more basic visual schedule for her.
First try: color-coding
At first, I color coded each station and would verbally tell her what color station she needed to go to, as well as color-coding her name on the screen so she could find what color her name is and go to that color station. For example, the teacher table is orange, so I would have her name and teacher table printed in orange on the screen and verbally prompt her to go to the orange station.

On the first try of this approach, I learned that she is not able to identify colors, so it was back to researching other methods. I was determined to find a system that would work for Jen, but would not be too much of a distraction to my other second graders. While researching, I was able to find a book called "Everyday Education: Visual Support for Children with Autism".  I learned that "The purpose of a clear physical structure is to limit the chaos for the child as much as possible and to make it easier for the child to understand what is going to happen next". I need to rearrange the physical set up of my classroom!
Overcoming barriers
With this in mind, I restructured my classroom a little bit, so it would make more sense for Jen and work for the whole class. I began with creating a segregated computer area, and another iPad area (rather than the students taking the devices to their desks). This makes it easier to understand that when she is at her desk, she is working on deskwork and not on a technology task. Some areas of my room were already labeled with colored squares from my prior attempt at helping her with transitions, so I added squares to the areas that were not already labeled. I also created a work station three-drawer cart for her independent tasks that are color-coded with squares of paper, so she knows what her task is during independent work.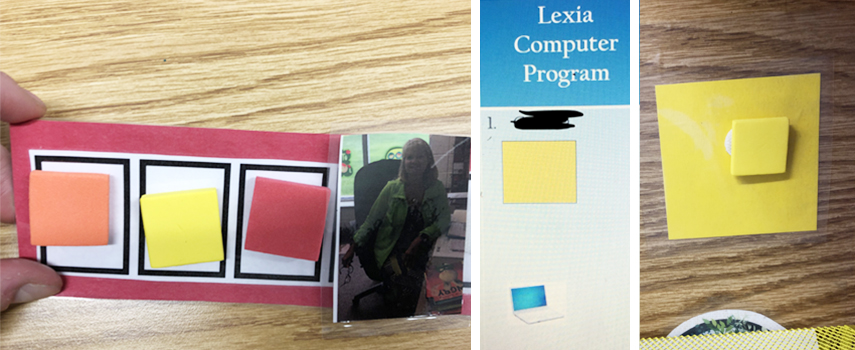 She will now have a visual schedule strip with colored foam squares on it. Each time she is expected to transition to a small group or work station, she will find which color square is next on her schedule strip and match it to the colored square at the station she is going to. Each station square and foam square have a piece of Velcro so she will Velcro her foam square to her destination square. This project has taken a lot of time and research, but I know it will be beneficial to this student and will allow me to focus on teaching my small groups rather than helping her transition to her stations.
Worth it
It's worth the work, the trial and error, to create the best learning experience for all students. You may be only one more test away from overcoming a learning barrier for your most challenging student. Observe, communicate with the student and collaborate with others to find the solution that helps. Be encouraged, colleagues!
---
About the Author
Morgen Bennet teaches 2nd Grade at Leeds Elementary in Sioux City, IA, and is currently an M.Ed. student in the Educational Administration + Principal program. Teaching came naturally to her as a career choice. Coming from a family of teachers, she also loved school because of the great teachers and staff and now hopes to help her students enjoy school as much as she did. 
"In each of my teaching positions so far, I would definitely say that my favorite thing about teaching is how rewarding it feels to see students feel successful! I LOVE seeing their smiling faces when they are able to master a concept. I can't help but smile when parents tell me that their child enjoys school and is gaining confidence."