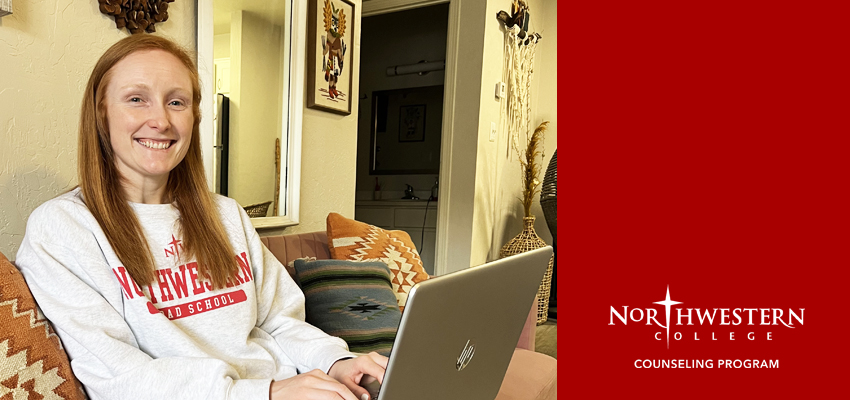 Are you considering starting your master's degree, but it never feels like quite the right time?
Are you a current graduate student wondering, can I really manage this all? Michaela shares her experience in the M.A. in Counseling program – and encouragement to go for it! 
---
A Note for Graduate Students–You Can Do It!
If you're reading this and questioning if it's the right move, the right time, or the right place to begin a master's program, take this as your sign to say YES to a wonderful and unexpected adventure.
My name is Michaela and I'm a graduate student in Northwestern's Clinical Mental Health Counseling program. Before I officially began this journey I already worked full-time, coached high school soccer, and was a social individual. My biggest fear was not having the time or energy to survive the program.
"My mindset began to shift from "IF I finish this program" to "WHEN I finish the program"
Here's the thing though – when you feel a strong sense of calling for your life, you'll do whatever it takes to make it happen. While it was an adjustment in the beginning, I have learned how to balance work, my social life, and school so it feels like a perfect fit. On top of that, the nature of the program (exclusively online) has allowed me even more opportunities to tweak my schedule as needed and still complete assignments each week. My mindset began to shift from "IF I finish this program" to "WHEN I finish the program."
I cannot say enough good things about Northwestern, my professors and classmates, and my overall experience in the counseling program so far. The amount of support I receive each week from others in the program is astounding and it keeps me motivated to work toward my goals. So, if you're still wondering, say YES today. Start your journey now. You will not regret it.
Enrolling in college is a huge step—whether it's transferring to complete your degree or returning to school after some (or much!) time away. The transition to completing homework and writing papers on a regular basis can be intimidating at first. Thankfully, you are not alone in making the transition to academic life.
Academic support is available to those who need it. As a writing tutor at Northwestern, I have had the opportunity to help students in an online nursing course. While tutoring looks a little different online, we are here to walk alongside you to help you succeed.
Receiving feedback will be a different process than face-to-face interaction. However, the quality of support will remain the same, and tutors will go out of their way to help as much as they possibly can.
When asking for help, students will typically send an electronic copy of their paper via email. Depending on tutor and student availability, a time can then be set up to discuss the paper. Tutors aren't there just to provide constructive criticism; we will also help you to capitalize on your strengths and grow more confident in whatever subject you're working in.
In the past, I have done Skype meetings or phone calls. In-document comments are also provided so students can more easily remember the comments discussed. From there, any further questions can be discussed via email, phone call, or Skype. Tutors are willing to help and work to meet your schedule demands.
While college or grad school can seem demanding, you are not alone. Whatever class you're concerned with, from math and chemistry to writing, support is available. The tutors are willing to work with your schedule to provide you with the best feedback possible. For more information about tutoring services, contact your Northwestern academic advisor.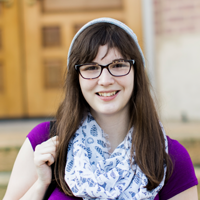 Meet the Author
Nicole is an English Teaching major at Northwestern. She serves as the Blog Coordinator and writing tutor for the Graduate School and Adult Learning. As a writing tutor, she is already preparing for her career goals of teaching 8th, 9th, or 12 grade English.
Nicole also has a passion for social justice and young adult literature.