The clinical/practicum component within the online RN-BSN program is flexible and tailored to coincide with the demands of a busy schedule. There are three nursing courses that have a practicum component; each clinical looks a little different. 
In NUR 280A: Health Assessment, the clinical requirement is basically completing health assessments within a virtual program known as Shadow Health®.  The clinical experience is 30 hours that can be done on your own time and in the comfort of your own home.
In NUR 460A : Nursing Leadership and Clinical Scholarship the clinical/practicum experience equals 30 hours (all inclusive).  Some of the activities you will need to complete include: Leadership Practicum: 16 hours (based on approved learning contract)
shadow a nurse leader (someone in administrative, not clinical position) for 8 hours and observe their leadership/management roles and skills
interview 2 people: one nurse managers or nurse leaders (not resource or charge nurses rather in administrative position) and one non-nursing administrator/CEO. 
Discussion board postings, IHI open school modules; Clinical leadership paper reflecting on your clinical learning.
The last nursing course with clinical/practicum is NUR 440A: Public Health Nursing.  This course has the largest clinical component.  It totals 60 hours but the majority can be completed when it is convenient for you.  Some of the clinical requirements include: interviewing a public health nurse, completing a windshield survey of your chosen county, observing care in home health and hospice settings, observing a minimum of four hours in either a WIC clinic, school, or Occupational health; you also need to complete online activities, case studies and discussion boards related to clinical content.  Although there is a lot of work with this clinical, most of it can be completed on your own time.  The only things that will need to happen during the workday are the observations. 
The goal of this clinical/practicum experiences are for you to see different perspectives of nursing practice.  While you are experienced nurses, you may not have had administrative or public health roles.  Often if one has the opportunity to see multiple perspectives in health care, it creates an understanding of why certain decisions are made (or not made) and gives an organizational or systems perspective rather than only from an individual viewpoint.

Of course, you can always contact us for more specific information about clinicals and course requirements. Take a look at all the courses you would take in the program: RN to BSN Program Requirements.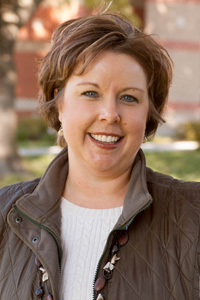 Meet the Author
Karie is the program director for the online RN to BSN program. She has extensive teaching experience, including a strong background in the development and delivery of online courses. She previously taught at Northwest Iowa Community College for seven years.
Karie also worked for the Orange City Area Health System for 11 years as a nurse manager and floor nurse. She has worked in medical/surgical nursing, obstetrics and mental health. She advises all of the online students and teaches several classes both online and on campus for traditional students. Karie truly has a passion to develop nurses for life-long care-giving and servant leadership in the healthcare.