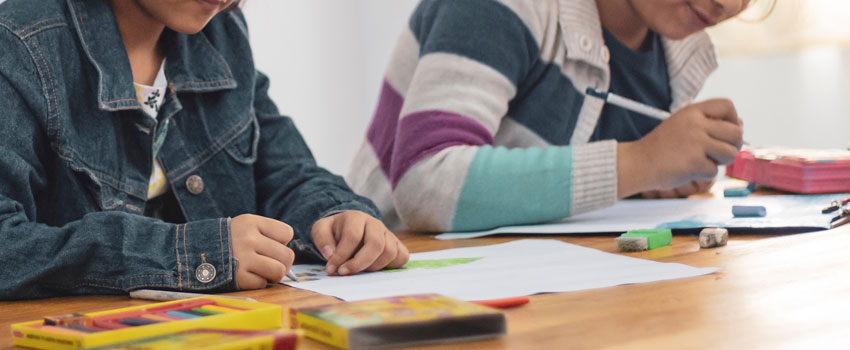 Your first year of teaching will be an exciting and maybe a little frightening experience. There will be many challenges and rewards as you build impactful relationships with your students. To help prepare for this adventure, below are a few suggestions from a long-time educator:
Get to know as much about your students as you can, especially early in the school year or semester. For many students, it's not how much you know academically as their teacher but rather how much you care about them as individuals that matters most.
For elementary students, if possible plan home visits before school begins. If you can't do this, read all of the records you have on each student. Make your room a fun and inviting place perhaps with interactive bulletin boards.


For secondary students, I would suggest that you have them complete a brief form in which they identify these interests. I encourage you to develop a small card for each student and make notes of these interests for periodical reference. You may even want to consider having them write a short biographic sketch in which you may uncover things about their family. Hopefully, you will also be able to attend some of the outside activities of your students and then find an appropriate time to verbally recognize their efforts or write them a brief positive note.
I taught a course at NWC for 35 years which consisted primarily of first year students (Foundations of Education). I had them complete a short three-by-five inch card during the opening class period identifying their interests. I then converted much of this information on a class list which I would try to review before each class period. I also had them write an early semester biographic sketch (about 500 words) which usually uncovered additional information about them. I kept copies of these sketches, and I still periodically refer to a number of these papers in my retried years.
You also need to get to know the other staff members. Make friends with the secretary and custodian, they will be important people in your life.


Your college courses have undoubtedly armed you with several methods of discipline. Make one of them or a combination of them your own.  If it doesn't work, regroup until you find what needs adjustments.  Avoid demeaning students in front of their peers.  If a student is misbehaving or being disrespectful with other students, it would be best to address the situation privately.


Though it may be tempting to dominate the learning process, remember God gave us two ears and only one mouth. The skill of listening is one many of us need to develop more. You may find you'll learn a lot through this process.
The teaching profession certainly lends itself to being a servant. Many students have indicated that it was a teacher who made the most significant impact on their life.
That person could be you!
---
About the Author
Dr. Ron Juffer rarely forgets a face, name, hometown, or other details that enable him to warmly greet nearly every student he ever had—even years after graduation. He taught in the Education Department for 35 years and continues to volunteer and mentor future educators in his retirement.