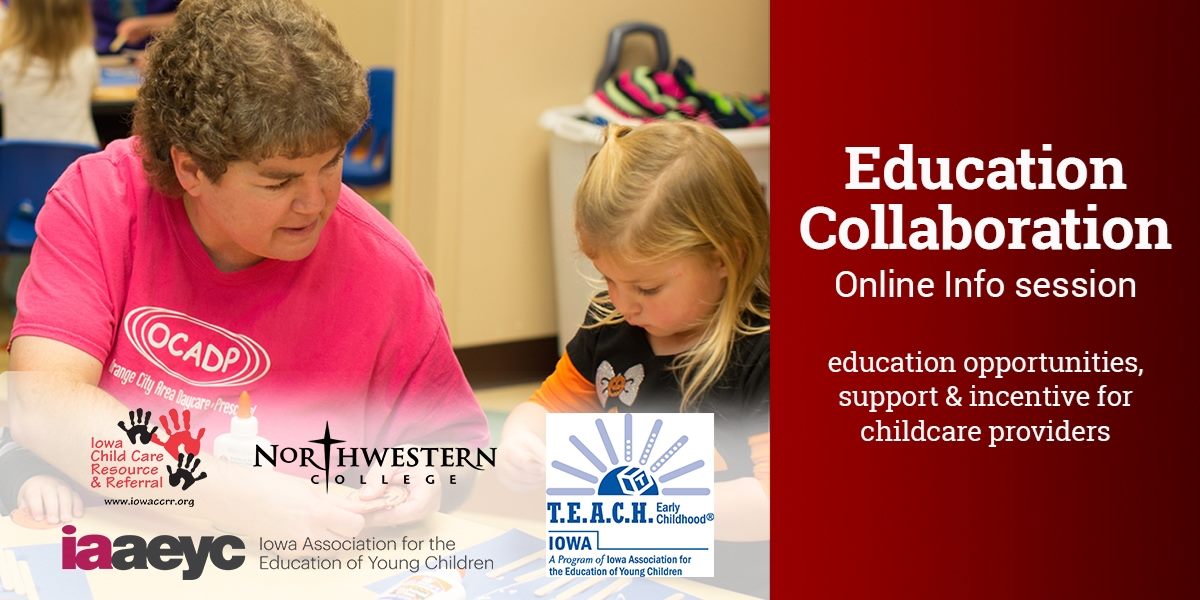 B.A Early Childhood program resources
Education opportunity, support and incentive for childcare providers 
Continuing your education is a big investment – of your time, finances and energy. You are passionate about caring for the youngest learners, and there are resources available for childcare providers as they pursue higher education. We collaborated up with representatives with  T.E.A.C.H. Early Childhood © Iowa and  Iowa Child Care Resource & Referral to explain the financial support and Iowa's Quality Rating System (QRS) benefits available for eligible students in the B.A. Early Childhood program. 
---
T.E.A.C.H. Early Childhood Scholarship
Educators pursuing a bachelor's in early childhood may be eligible for a T.E.A.C.H. Early Childhood © Iowa. The scholarship program provides the early childhood workforce with educational opportunities. This comprehensive scholarship includes a significant portion of tuition and textbook costs, travel/Internet stipends, and paid time away from work. The majority of your bachelor's degree could be funded through this program. For information or to apply, visit the  T.E.A.C.H. website.
Child Care WAGE$ Program
Child Care WAGE$ ® IOWA (WAGE$) is a salary supplement program offered by the Iowa Association for the Education of Young Children (IAEYC). As with T.E.A.C.H. IOWA, WAGE$ is a licensed program of the Child Care Services Association. WAGE$ offers salary supplements (also called stipends) to the early care and education workforce based on an individual's level of formal education and commitment to a program. With a bachelor's degree in early childhood, you may qualify for a higher WAGE$ level ($2900 annually compared to $1800 with an associate's degree). For more information visit the  WAGE$ website. View the map of qualifying Iowa counties to determine your eligibility for this program.
---