Master's degree in teacher leadership ranked high for affordability
Wednesday, September 27, 2017
Northwestern College's online Master of Education degree in teacher leadership has recently received high rankings for affordability by GradSchoolHub.com and AffordableColleges.com. Northwestern is one of only two Iowa colleges or universities on both lists.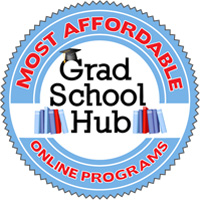 GradSchoolHub.com ranks Northwestern's M.Ed. in teacher leadership first on its list of the 30 most affordable private colleges for online master's in educational leadership or educational administration degree programs for 2017–18. The ranking considered accreditation, rankings from major publications and tuition. In addition to noting that Northwestern's teacher leadership program is designed for working educators, GradSchoolHub.com's profile of Northwestern describes it as "accredited and affordable, with classes delivered entirely online and taught by industry experts."
Northwestern's M.Ed. in teacher leadership is ranked 14th in affordability among the top 50 programs of its kind in the nation by AffordableColleges.com. The ranking is based on various financial, student success and program metrics. In its profile of Northwestern, AffordableColleges.com says, "Northwestern College aims to prepare students for a life of career success."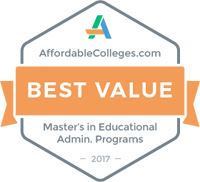 "We are pleased these rankings affirm that Northwestern provides highly valuable and affordable degrees for our graduate students," says Dr. Rebecca Hoey, dean of Northwestern's graduate school and adult learning.
Northwestern offers Master of Education degrees in early childhood, special education and master teacher, in addition to teacher leadership. Graduate-level endorsements and a 12-credit graduate certificate in teacher leadership are also available online through the college.