Northwestern's online master's in early childhood receives top-20 ranking
Wednesday, July 19, 2017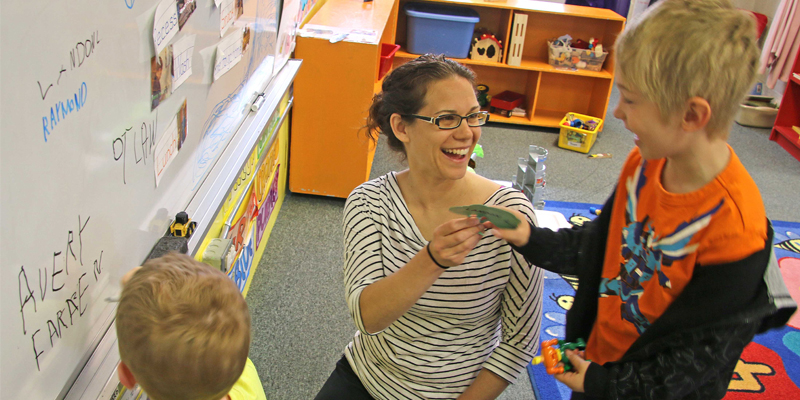 Northwestern College's online Master of Education degree was recently ranked fourth among the top 20 programs of its kind in the nation.
Northwestern College's online Master of Education degree in early childhood has been ranked fourth on a list of the nation's top 20 programs by TheBestColleges.org. Northwestern is one of only two Iowa colleges on the list and one of just six faith-based institutions.
TheBestColleges.org surveys hundreds of online programs, basing their rankings on colleges' and universities' reputation, tuition/cost-competitiveness, retention rates, and median starting salaries for graduates.
Northwestern's 33-credit master's degree in early childhood education can be completed in around two years. It is completely online and features innovative content that is immediately applicable in students' classrooms. The curriculum meets the professional standards of the National Association for the Education of Young Children (NAEYC) and prepares educators for career advancement in early childhood classroom teaching, administrator, specialist or consultant roles.
In addition to the early childhood M.Ed., Northwestern also offers Master of Education degrees in special education, master teacher and teacher leadership. A 12-credit graduate certificate in teacher leadership is available as well.
Northwestern's M.Ed. program is also ranked second among the nation's top low-cost online master's programs by BestMastersDegrees.com and third on a list of the nation's 25 most affordable online master's of educational leadership and administration degrees by AffordableSchools.net. Northwestern is also featured on ValueColleges.com's list of the top 10 best online colleges in Iowa.