Northwestern to offer master's degree in special education
Thursday, February 16, 2017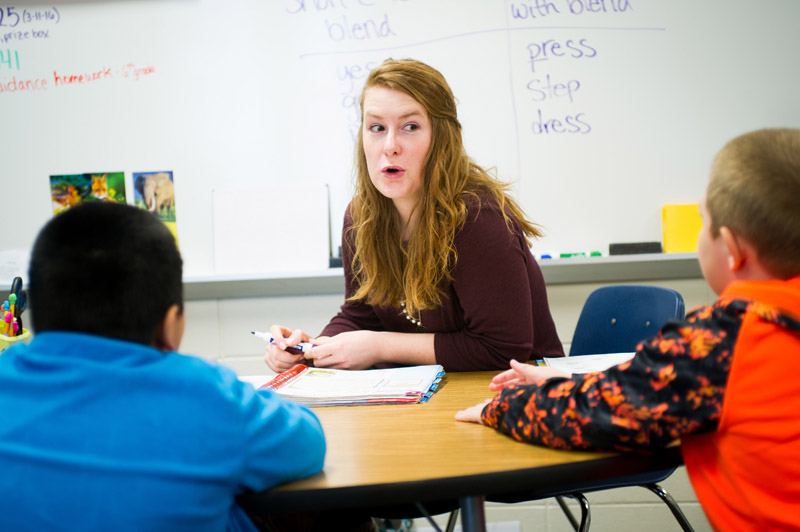 Northwestern College's graduate school has added another track to its Master of Education offerings: special education. The curriculum is offered entirely online. Registration opens March 22 for classes that begin May 15.
The new special education M.Ed. curriculum is suitable for educators teaching at any level. It also prepares teachers to move into roles as special education consultants. The 30-credit program was developed in concert with the Iowa Board of Education and focuses on instructional strategies, evidence-based practices and assessment. Students will also learn about the ethical and legal issues surrounding special education.
In addition to the master's degree, Northwestern also offers graduate-level special education endorsements in the areas of Instructional Strategist I: Mild and Moderate Disabilities, Instructional Strategist II: Intellectual Disabilities, and Instructional Strategist II: Behavior Disorders and Learning Disabilities. The instructional strategist endorsements can be pursued either apart from the special education M.Ed. or as credits that count toward the M.Ed. degree.
"This is an in-demand M.Ed. track for us to offer," says Dr. Sara Waring-Tiedeman, director of Northwestern's Master of Education program. "As teachers are learning about Northwestern's great professors and how affordable our M.Ed. programs are, they're asking for tracks in their areas of specialization. I'm pleased we can now offer a graduate degree for special educators."
Northwestern College's graduate school enrolls 160 students in its various programs, which include online M.Ed. degrees in early childhood, master teacher and teacher leadership; a graduate certificate in teacher leadership; and a graduate-level endorsement in early childhood integrated setting.
For more information about Northwestern College's graduate programs or other adult learning opportunities—including online options that lead to coaching endorsements and authorizations—visit online.nwciowa.edu.