Northwestern College hires new director for M.Ed. program
Thursday, August 25, 2016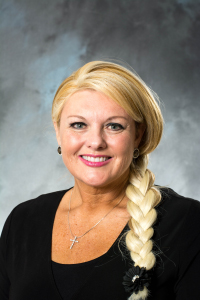 Dr. Sara Waring-Tiedeman is the new Master of Education program director for Northwestern College's Graduate School & Adult Learning.
In addition to serving as chief administrator for Northwestern's current Master of Education degree programs, Waring-Tiedeman will work with the college's education department to develop new M.Ed. tracks and graduate-level programs. Currently Northwestern offers Master of Education degrees in early childhood, master teacher and teacher leadership. The college also offers a graduate certificate in teacher leadership for educators who already have master's degrees.
Before coming to Northwestern, Waring-Tiedeman was the school support and ESL specialist for the East Dakota Educational Cooperative in Sioux Falls and also served as a contract specialist and data analyst for edCount, which is based in Washington, D.C., and provides systems and services for educators across the U.S. Waring-Tiedeman has taught at South Dakota State University and Arizona State University and also has experience as a teacher of English as a second language. She previously served on the executive board for the Council for the Accreditation of Educator Preparation.
Waring-Tiedeman earned a doctorate in educational administration, specializing in educational leadership and adult education, at the University of South Dakota. She also holds a Master of Education degree in curriculum and instruction and a bachelor's degree in English, both from South Dakota State University.