Trauma Informed Conference 2023 Micro-credential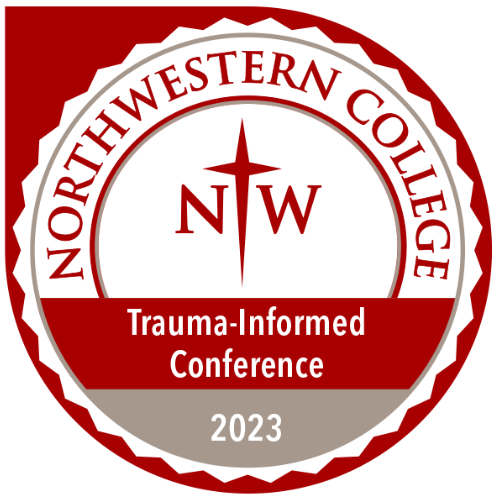 The one-day conference offers trauma-informed training for PreK-12 school administrators, counselors, teachers, educational support staff, social workers and anyone who works with others who have experienced trauma. Gain a better understanding of the impact of traumatic events and behavior outcomes in students and learn the most current strategies needed to create a trauma-informed learning environment.
Cost: $30.00
Mode: In-Person
Timeframe: October 17, 2023
Category:
Skills: Trauma-informed, Strategies to create trauma-informed learning environment, Stress response cycle, Student behavior outcomes, Trauma specific best practices, Trauma specific teaching strategies, View trauma from child's perspective
How to earn your badge:
Register for the Micro-credential with the form below and register for conference attendance at https://www.nwciowa.edu/events/trauma.
Attend the in-person one day conference on the campus of Northwestern College o October 17, 2023.
Complete a reflection log of session presentations and submit them via e-mail to innovation@nwciowa.edu by October 24, 2023
Share your leadership badge!