Leading at the Speed of Trust Micro-credential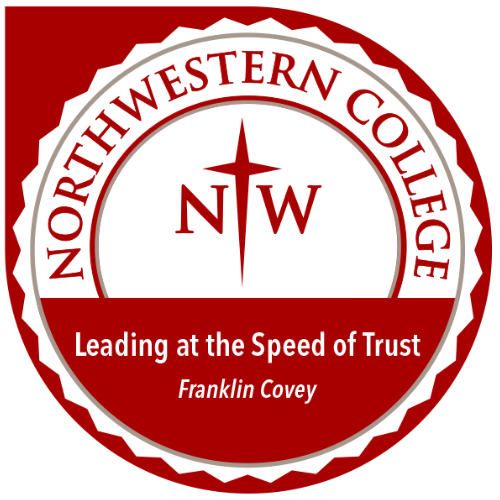 Develop trust to ensure team members become energized and engaged. This course will transform your team so they collaborate more effectively, operate faster, and achieve sustainable results.
Cost: $250.00
Mode: Online
Timeframe: Self-Paced (approximately 3 hours)
Category: Leadership, Career & Self-Development, Teamwork, Professionalism, Communication
Skills: Leading, Trust, Teamwork, Organizational Trust
How to earn your badge:
Register for the Micro-credential using the button below.
Complete the Participant Guide.
Share your leadership badge!