Find out Why: The Key to Successful Innovation Micro-credential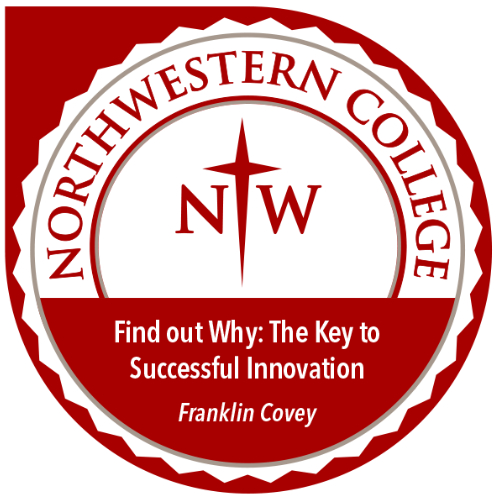 Find Out WHY: The Key to Successful Innovation, based on the work of Clayton M. Christensen and Bob Moesta, helps individuals and leaders at every level understand why customers make the choices they do. Armed with that knowledge, they can design solutions that deliver what customers are looking for--their "Job to Be Done."
Cost: $250.00
Mode: Online
Timeframe: Self-Paced (approximately 3 hours)
Category: Leadership, Professionalism, Career and Self-Development, Communication
Skills: Innovation, Customer Satisfaction
How to earn your badge:
Register for the Micro-credential using the button below.
Complete the Participant Guide.
Share your badge!