7 Habits of Highly Effective People: Signature Edition 4.0 Micro-credential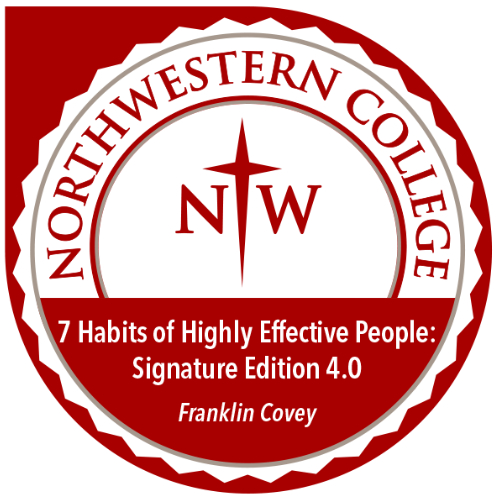 Learn timeless principles of effectiveness with modern technology and practices. The path to sustained and lasting success is possible when individuals can effectively lead themselves, influence, engage and collaborate with others, and continually improve and renew their capabilities.
Cost: $250.00
Mode: Online
Timeframe: Self-Paced (approximately 4-5 hours)
Category: Career & Self Development, Leadership, Teamwork
Skills: Personal Effectiveness, Emotional Intelligence, Interpersonal Communication, Teamwork
How to earn your badge:
Register for the Micro-credential using the button below.
Complete the Participant Guide.
Share your leadership badge!