7 Habits of Highly Effective People: Foundation Micro-credential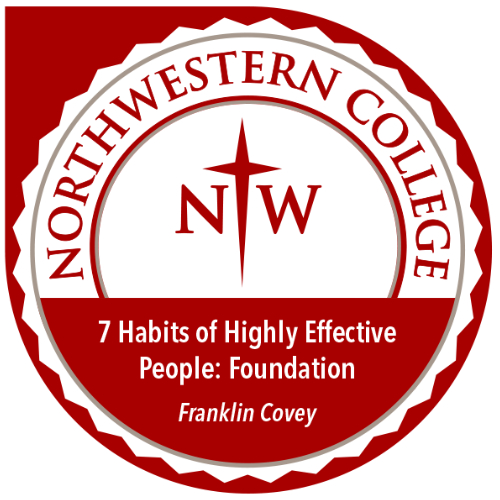 Learn the timeless principles of human effectiveness that propel them toward greater maturity and performance. They learn that true success comes from the inside-out.
Cost: $250.00
Mode: Online
Timeframe: Self-Paced (approximately 4-5 hours)
Category: Career & Self Development, Leadership
Skills: Performance, Success, Principles of Effectiveness, Habits of Effective People, Self-Development
How to earn your badge:
Register for the Micro-credential using the button below.
Complete the Participant Guide.
Share your leadership badge!