The 5 Choices to Extraordinary Productivity Micro-credential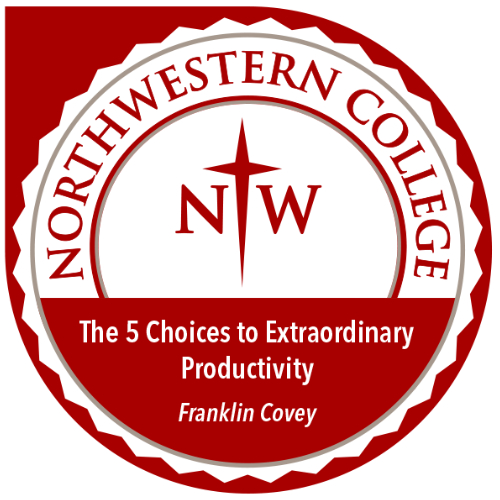 The 5 Choices to Extraordinary Productivity is not about getting everything done. It is about getting the right things done without burning out. Time management alone isn't enough. This course covers decision management, attention management, and energy management, which will ensure you achieve your business and personal goals.
Cost: $250.00
Mode: Online
Timeframe: Self-Paced (approximately 3-4 hours)
Category: Career & Self Development, Leadership
Skills: Time Management, Decision Making, Decision Management, Attention Management, Energy Management, Goals, Personal Productivity, Leadership, Self Development, Self Care
How to earn your badge:
Register for the Micro-credential using the button below.
Complete the Participant Guide.
Share your leadership badge!