6 Critical Practices for Leading a Team Micro-credential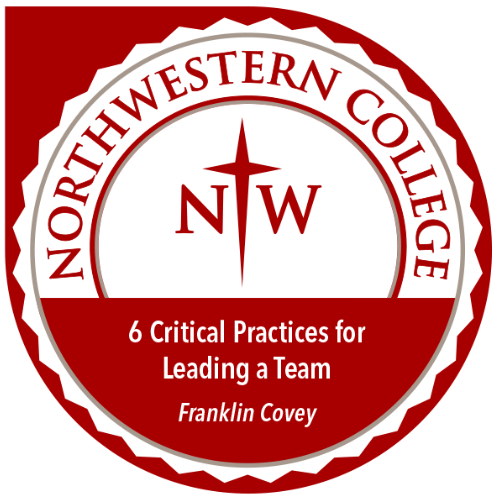 The mindsets, skillsets, and toolsets provide leaders with relevant and practical resources to help them excel in their tough and demanding role in leading a team.
Cost: $250.00
Mode: Online
Timeframe: Self-Paced (approximately 3-4 hours)
Category: Teamwork & Collaboration, Leadership
Skills: Strategic Leadership, Team Building, Leading Change, Time Management, Energy Management, Creating Culture, Managing a Team, Leader's Mindset
How to earn your badge:
Register for the Micro-credential using the button below.
Complete the Participant Guide.
Share your leadership badge!