Lori Anderson Professor of Practice, Physician Assistant Program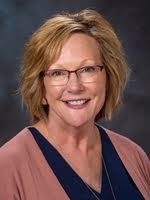 Education:
B.S., University of Iowa College of Medicine
A.A., Iowa Lakes Community College
Lori Anderson is licensed as a physician assistant in Iowa and South Dakota and board certified by the National Commission Certification of Physician Assistants (NCCPA). She graduated from the physician assistant program at the University of Iowa College of Medicine. Anderson has worked as a physician assistant in Story City and Sibley, Iowa. She also was employed as an EMT, LPN, respiratory therapy technician. She spent several years in the pharmaceutical industry in various roles. Prior to joining Northwestern's faculty, she did disease management consulting for Ideal Protein of America.
Regional Development Consultant, Ideal Protein of America
Primary Care Certified Physician Assistant, Family Medicine Clinic, Sibley, IA
Pharmaceutical Sales/Health Science Liaison, Merck and Co., Inc.
Primary Care Certified Physician Assistant, Semler Medical Group, Story City, IA