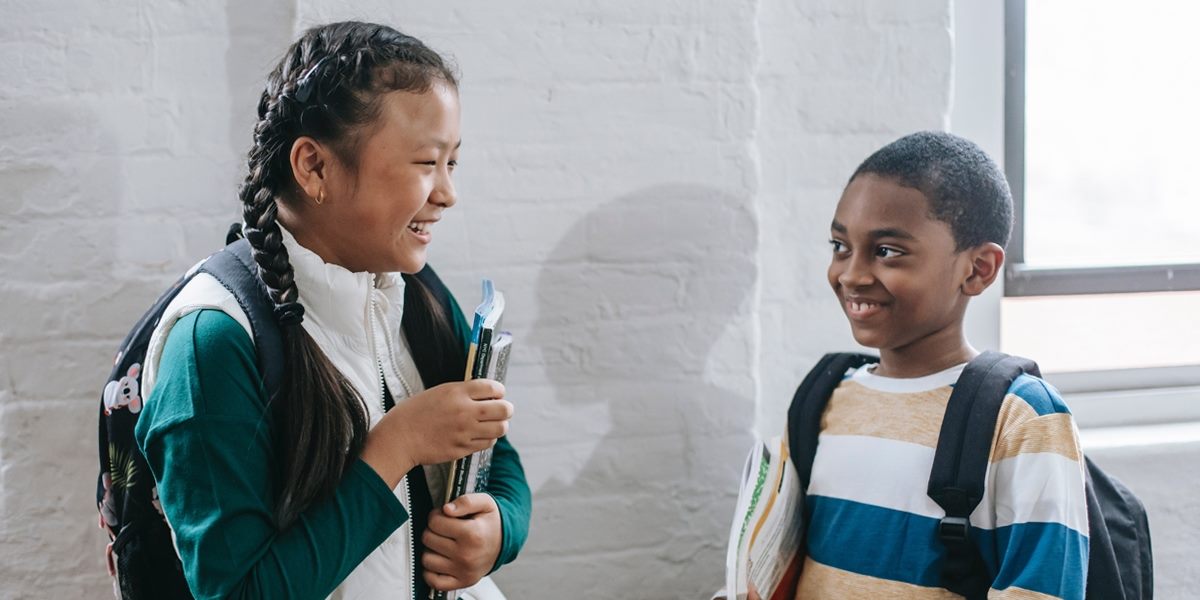 Trauma-Informed Conference
Thursday, March 31, 2022 | 8:30 a.m. to 3:15 p.m.
DeWitt Theatre Arts Center | Northwestern College, Orange City IA
Get Directions |  View Campus Map
Cost: $90 | Group rate: $75 (6 or more) | lunch included 
Credit Available: 1 License Renewal credit $35 | 1 Graduate credit $150    
Trauma-Informed School Conference 
The one-day conference offers trauma-informed training for PreK-12 school administrators, counselors, teachers, educational support staff, social workers and anyone who works with others who have experienced trauma. Gain a better understanding of the impact of traumatic events and behavior outcomes in students and learn the most current strategies needed to create a trauma-informed learning environment. 
Trauma impacts a student's learning, behavior and relationships at school and beyond. By connecting our understanding of trauma and real-life application tools, this workshop will help educators re-imagine how to create safe, empathetic and supportive learning environments for all students. 
This year's conference features the renowned author, speaker and influencer Angela Maiers.  
Group discount 
Bring your team of 6 or more for the discounted group rate of $75 for each attendee.
Register individual     Register group
Register by March 29th.
Please contact  online@nwciowa.edu or 712-707-7388 with questions about the conference, registration or if you would like to be a vendor for this event. 
Keynote

Angela Maiers
Angela Maiers is considered one of today's most influential thought leaders in education and transformative thinking.
A much sought-after speaker at conferences, organizations, schools and communities around the globe, Angela's singular focus is on transforming the people she reaches to set in motion a change of behaviors and perspectives that will draw out the potential in every person and result in a positive impact on the world. She describes her transformative message and methods as common sense put into common practice, though deeply grounded in science. An educator for 30 years, Angela's work in 78,000 classrooms across 100 countries has rallied more than a million children who have banded together to launch 170 social enterprises and pass 17 laws. In 2011, she gave a TEDTalk on the power of two simple words: You Matter, and the video went viral. What resulted was the start of a movement that became the global non-profit organization, Choose2Matter. As its Founder, Angela's mission is to help individuals recognize their value and potential contribution to change both their own lives and the world.
Futurist. Innovator. Educator. Entrepreneur. Change Maker. Angela Maiers is on a mission to disrupt the status quo and to empower every individual to change their own world, if not the world around them, for the better
Learn more about Angela
---
 Schedule
8:00 am
Registration and Check-in
8:20 am

Welcome 

8:30 - 9:15 am


9:15 - 9:30 am

Opening keynote:  Hope, Mattering and Moving Forward

Angela Maiers

Breakout reflection (individuals or groups)

9:30 - 9:45 am 

Facilitation of reflection and Q&A

Angela Maiers

10:00 - 11:05 pm
Trauma Specific Best Practices and Teaching Strategies
Jessica Christenson
11:15 - 12:00 pm
Collaborative Planning for Students with Mental Health Issues
Brenda Laangstraat and Jan Turbis

12:00 pm
Catered lunch
1:00 - 2:05 
Trauma Through a Child's Eyes and Mind: The Key to Making Kids Feel Safe Again
Jolene Philo
2:10 - 3:15 pm
From Surviving to Thriving
Darcie Van Voorst
3:15 pm
Graduate Credit Meeting (for those earning graduate credit)
---

Session descriptions
Keynote: Hope, Mattering and Moving Forward  Presented by: Angela Maiers
As we prepare for what lies ahead, there's one thing that's certain.
More change is coming. How we learn and work won't look like it does today, and it won't look like it did in the past. If we're lucky, it will be less painful than the past 12 months have been. But it will be different. The new normal will feel scary for some and awkward to others. It will be one more test of our students and our own resilience and fortitude. And they will look to their teachers and leaders for help to get them through it.
To respond, we need to cultivate new kinds of skills and abilities filled with  Compassion, Hope and Mattering. In these essentials, we find both the mindset and insights for how to lead our people (and ourselves) through these challenging and changing times.
In this inspiring session:  Hope, Mattering and Moving Forward, Angila will explore why these concepts are so powerful and how we can develop them within ourselves and in our students.
Trauma Specific Best Practices and Teaching Strategies  Presented by: Jessica Christenson
The need for addressing student mental health within the school environment is well recognized and increasingly, schools are beginning to implement school mental health systems using a multi-tiered approach. The purpose of this presentation is to describe the SAMHSA-funded Mid-America Mental Health Technology Transfer Center (MHTTC) that provides training and technical support across a four-state region of Iowa, Kansas, Nebraska, and Missouri. Participants will be introduced to the innovative and resource-rich National School Mental Health Best Practices and Implementation Guidance, developed in partnership with the National Center for School Mental Health. In addition, this presentation will introduce Classroom Well-Being Well-Being Information and Strategies for Educators (WISE), a free self-faced mental-health literacy course for educators, and highlight evidence-based classroom strategies critical to understanding and supporting students who experience adversity, distress, and trauma. Additional free resources from the Mid-America MHTTC and the MHTTC Network will be reviewed. This presentation is sponsored by the Mid-America MHTTC, which is supported by a SAMHSA funded grant awarded to the Behavioral Health Education Center of Nebraska at the University of Nebraska Medical Center in partnership with the Munroe-Meyer Institute. 
Biography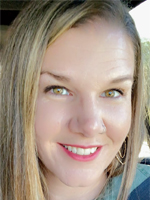 Jessica Christensen is the Director of Community Development and Training for Please Pass the Love and a regional trainer for MidAmerica MHTTC. Jessica has been in education for 12 years as an English-Language Arts and Reading teacher. She received her undergraduate degree from Iowa State University in secondary English education, and she also attained her master's degree in Differentiated Instruction through Graceland University. As a native from Central Iowa, Jessica has always had a passion for working with youth, especially when it comes to their social-emotional learning and impacting their mental health. Through working in the public school system for over a decade, Jessica has seen an increase in education and advocacy for our students' social-emotional learning and student mental health. She is passionate about helping educators and students learn more about how to support their own mental health needs, and therefore, have more to give in supporting others' needs.
Collaborative Planning for Students with Mental Health Issues  Presented by: Brenda Laangstraat and Jan Turbis 
Trauma Through a Child's Eyes and Mind: The Key to Making Kids Feel Safe Again  Presented by: Jolene Philo
This workshop first equips educators to view trauma from a child's perspective. It then uses the Instinctual Trauma Response (ITR) model to look into the mind of a child who is experiencing a traumatic event. It also explains how and where traumatic memories are stored before outlining steps educators can take to make kids feel safe at school. 
Biography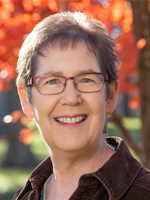 Jolene Philo grew up in a caregiving family and raised a son with medical special needs. As a teacher, she created an inclusive classroom for children with disabilities for 25 years. She's authored several books for the special needs and disability community, including Sharing Love Abundantly with Special Needs Families: The 5 Love Languages® for Parents Raising Children with Disabilities. See Jane Run!, the first book in her cozy mystery series that includes characters with disabilities will be published in June of 2022. Jolene and her husband live in a multigenerational family in Polk City with her daughter, son-in-law and their two young children.
From Surviving to Thriving  Presented by: Darcie Van Voorst
Many people are just trying to survive the constant stress most everyone is facing.  It is my goal that after our time together you'll have hope that not only surviving is possible, but thriving is possible.  During our time together we will be taking a close look at the stress response cycle.  Understanding this cycle is key to not only understanding the children you are working with but understanding yourself.  Once we understand why we are struggling, we can understand what we can do about it.  I'm excited to share with you practical life-changing interventions that will move you and your students from surviving to thriving.
Biography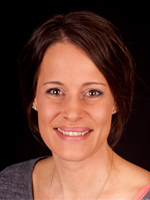 Darcie Van Voorst has been working with children and families for nearly 20 years in a variety of roles, but it was adopting two older children from the foster care system 15 years ago that truly ignited her passion and understanding for how to help people heal from hard experiences. Darcie has done extensive research on trauma and has received substantial training on issues related to children, their families, and communities which have equipped her to provide training and collaboration for parents, professionals, and schools across the Midwest. Darcie recently graduated with her master's in social work with a specialization in trauma and will continue her work focused on trauma as a therapist, consultant, and trainer. From a personal and professional perspective, Darcie offers hope for lasting change through educating, empowering, and equipping others on how to help others (and themselves) overcome the challenges they are facing.
---
Conference Partnership  
This conference is offered by Northwestern College's Graduate & Adult Learning and Education departments in partnership with the Northwest AEA and the Mid-America Mental Health Technology Transfer Center Network.