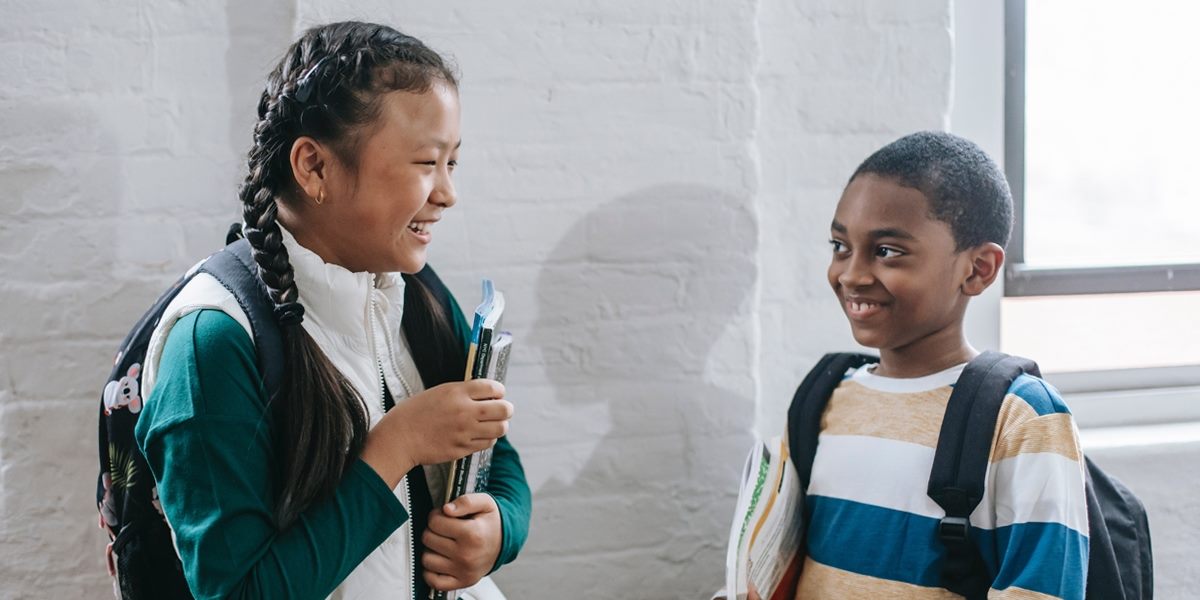 Trauma-Informed Conference
Tuesday, October 17, 2023
8:00 a.m. to 3:30 p.m.
Northwestern College, Orange City IA
Get Directions |  View Campus Map
Cost: $90 | Group rate: $75 (6 or more) | lunch included 
Credit Available:
1 Teaching License Renewal credit $35
1 Graduate credit $150   
Micro-credential $30 
Trauma-Informed School Conference 
The one-day conference offers trauma-informed training for PreK-12 school administrators, counselors, teachers, educational support staff, social workers and anyone who works with others who have experienced trauma. Gain a better understanding of the impact of traumatic events and behavior outcomes in students and learn the most current strategies needed to create a trauma-informed learning environment. 
Trauma impacts a student's learning, behavior and relationships at school and beyond. By connecting our understanding of trauma and real-life application tools, this workshop will help attendees re-imagine how to create safe and supportive learning environments for all students. 
Group discount 
Bring your team of 6 or more for the discounted group rate of $75 for each attendee.
Keynote

Jolene Philo 
Jolene Philo is the parent and daughter of loved ones with special needs and disabilities. She is a former educator who created inclusive classrooms for all learners for 25 years. She's the author of several books for families impacted by disability including Does My Child Have PTSD? She also co-authored Sharing Love Abundantly with Special Needs Families: The 5 Love Languages® for Parents Raising Children with Disabilities with Dr. Gary Chapman. Her award winning blog, www.DifferentDream.com, provides encouragement and resources for caregiving families. See Jane Dance!, the third book in her mystery series that features characters with disabilities, will be released in October of 2023. Jolene also teaches a course on trauma for Northwestern's online Master of Education program.
Endnote

Jessica Christensen 
Jessica is a distinguished professional, holding a bachelor's degree in secondary English education from Iowa State University and a master's degree in education from Graceland University. With a rich background, she spent over a decade teaching middle school reading and writing before assuming a vital role at Please Pass the Love and now full-time with Mid-America Mental Health Technology Transfer Center Network (MHTTC). Leveraging her extensive educational experience, she offers valuable insights to enhance mental well-being in education, empowering educators, and guiding districts to strengthen their mental health frameworks. She also established JJC Consulting LLC to further support districts, showcasing her dedication to creating a resilient educational landscape. 
---
Schedule and sessions
8:00 am
Registration and Check-in, Main floor of DeWitt Learning Commons
8:30 am

Welcome 
Vogel Room, Second floor of DeWitt Learning Commons

8:30 am

Opening keynote
Vogel Room

Welcome to My Neighborhood

Jolene Philo

You're invited to put on your walking shoes and join Jolene for a walk through her childhood neighborhood. She'll tell the story of the significant trauma she and her siblings experienced and introduce you to the people who helped them reframe their trauma history. She'll connect her family's experience to present day research, which is proving the positive impact healthy connections can have on children who live with unresolved trauma. Warning: This walk may encourage you to become intentional about developing healthy connections with the children in your neighborhood, too.

9:45 am 
Break
10:00 - 10:45 am
Breakout Sessions

Vogel Room
Trauma Informed Physical Environment
Brittany Roberts

Learning Commons LL23
Coping Strategies for PTSD
Rachael Wittern
10:45 pm
Break
11:00 - 11:45 am

Breakout Sessions
Vogel Room
How to be a Mr. Rogers in a Classroom - Connecting with Students 
Jolene Philo

Learning Commons LL23
Playful Engagement: Why Trauma Interrupts Development and How to Heal with Play
Jeremy Koerselman

11:50 am
Catered Lunch
12:45 pm
Breakout Sessions

Vogel Room
Trauma Informed Teaching Strategies
Jessica Christensen

Learning Commons LL23
Building & Strengthening Relationships with Restorative Practices 
Melissa Wurth
1:30 pm
Break
1:45 pm
Group session

Vogel Room
6 Guiding Principles Creating a Trauma Informed Environment - a safe place for learning 
Brittany Roberts
2:30 pm
Break
2:35 - 3:20 pm
Endnote
Vogel Room

Self-care to Prevent Burnout and Compassion Fatigue
Jessica Christensen

Teachers, school psychologists, counselors, social workers, and building administrators have long been on the front lines of engaging with students with mental health needs. These needs are vast; in fact, 1 in 6 youths ages 6-17 experience a mental health disorder each year, according to NAMI. Given the amount of time children and adolescents spend at school, educators are often the first point of contact regarding mental illness. This can lead to burnout and compassion fatigue. Oftentimes our systems are not set up for those on the front lines to take care of themselves emotionally, physically, and mentally. This endnote session will give participants concrete and specific ways to address their own self-care to prevent burnout and compassion fatigue, including brain science, personal systems to set up for self care, and evidence-based practices to keep you healthy, happy, and able to continue to do the job you love. 
---

Breakout speakers
Rachael Wittern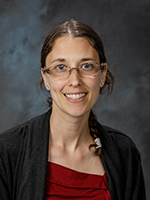 Biography
Rachael is a graduate of Northwestern College and now works as an Assistant Professor of Psychology. She holds a Ph.D. and will be speaking on the anatomy of PTSD, the areas of the brain impacted by trauma, as well as sharing some short-term skills that can be used to help reduce trauma-related symptoms.
Brittany Roberts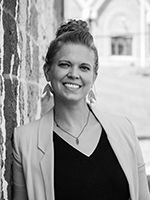 Biography
Brittany Roberts is a Professional Learning Coordinator with Four Oaks Education. Brittany's background is in public school education, where she served as a high school teacher and instructional coach. She focuses on implementing best classroom practices in social-emotional learning, trauma-informed care, and other aspects of wellness and regulation. With her teaching background, Brittany is well-versed in helping school systems to embed TIC and SEL practices into academic instruction. She is a certified trainer in IIRP (International Institute for Restorative Practices) and Youth Mental Health First Aid. She is very passionate about helping adults practice a work/life balance, emotional regulation, and self-awareness in order to model real strategies and thinking for students.
  Jeremy Koerselman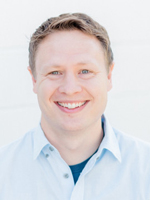 Biography
Jeremy is co-founder and partnering director of All Things New Therapy Services, Inc. Jeremy has provided direct clinical service to individuals, children, and families for the past 15 years. He uses a thoughtful and deliberate approach to working with families and community groups. Jeremy's passion for children and healthy relationships has led him to receive training in infant and early childhood mental health and to become an advocate and leader in the field.  He regularly presents on infant and early childhood mental health issues in the region.  He advocates across the state of Iowa to promote the recognition and support of children's emotional needs.

Jeremy is a registered play therapist and his training in play therapy has informed his approach to working with children, allowing him to effectively create a safe and nurturing environment for children to deal with the stressors in their lives and work toward health. Parents and families become frequently involved in children's therapy sessions while Jeremy guides all involved in problem-solving, nurturing, and promoting family members' better understanding of one another – while playing.
 Melissa Wurth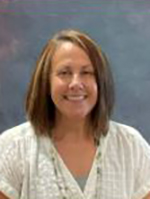 Biography 
Melissa K. Wurth is currently a member of staff at Prairie Lakes Area Education Agency in the northwest to north central parts of Iowa. She is in her 21st year at PLAEA. Her current roles include School Psychologist, Positive Behavioral Interventions & Supports (PBIS) Coordinator & Trainer, and Social-Emotional-Behavioral Health Consultant. Melissa is also a certified trainer/provider of Restorative Practices, Collaborative & Proactive Solutions, Check & Connect mentoring program, CPI's Nonviolent Crisis Intervention, and she has received training in Neural Education. One of her favorite things to do professionally is incorporate brain and nervous system learning into the various training she provides to schools.
---
Conference Partnership  
This conference is offered by Northwestern College's Graduate & Adult Learning and Education departments in partnership with the  Northwest AEA.