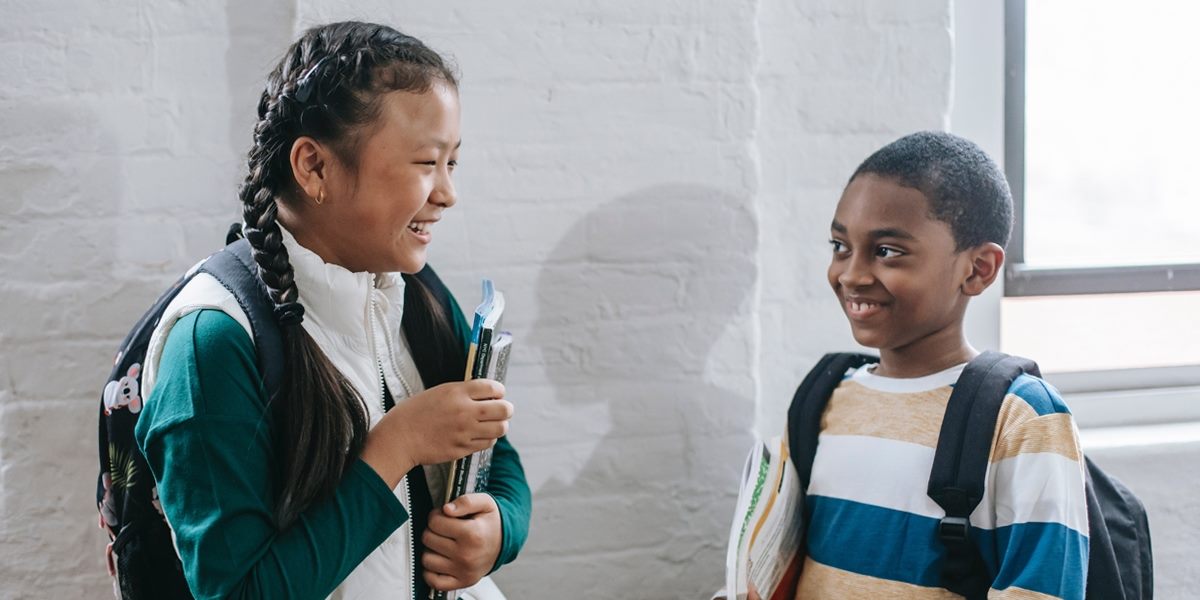 Trauma-Informed Conference Canceled
Event to be rescheduled for a later date
Thursday, March 16, 2023
8:30 a.m. to 3:15 p.m.
DeWitt Theatre Arts Center
Northwestern College, Orange City IA
Get Directions |  View Campus Map
Cost: $90 | Group rate: $75 (6 or more) | lunch included 
Credit Available:
1 Teaching License Renewal credit $35
1 Graduate credit $150   
Micro-credential (learn more) $30 
Trauma-Informed School Conference 
The one-day conference offers trauma-informed training for PreK-12 school administrators, counselors, teachers, educational support staff, social workers and anyone who works with others who have experienced trauma. Gain a better understanding of the impact of traumatic events and behavior outcomes in students and learn the most current strategies needed to create a trauma-informed learning environment. 
Trauma impacts a student's learning, behavior and relationships at school and beyond. By connecting our understanding of trauma and real-life application tools, this workshop will help educators re-imagine how to create safe, empathetic and supportive learning environments for all students. 
Group discount 
Bring your team of 6 or more for the discounted group rate of $75 for each attendee.
---
Keynote

Julia Cook, M.S. 
With over three million books in print, Julia Cook is a former school counselor and teacher who never dreamed she could evolve into a national award-winning children's author, parenting expert, and inspirational speaker. She now travels the world encouraging students, parents and educators to become lifelong problem solvers. "There are so many ideas out there that need to be shared!" says Julia, who takes top research and creatively translates it into "kid language" that is both entertaining and engaging. Julia has the innate ability to enter the worldview of a child through storybooks, giving children both the "what to say" and the "how to say it." she has published more than 80 books from the National Center for Youth Issues, Boys Town Press, Random House Penguin – Asia, and the CDC. 

Bestselling Titles Include: My Mouth is a Volcano! (interrupting), Bubble Gum Brain (growth mindset,) A Flicker of Hope (depression and youth suicide,) Uniquely Wired (autism), Jumping Into Kindergarten (kindergarten preparation,) The Judgmental Flower (appreciating differences/ building relationships), I Don't Like the Sound of NO! (disagreeing appropriately), But It's Just a Game! (gaming addiction), Wilma Jean the Worry Machine (anxiety), But It's Not My Fault! (assuming responsibility), Soda Pop Head (anger control), and I Can't Believe You Said That! (using social filters).
Cook's ultimate goal: make a positive difference in the lives of people, both young and old by teaching lifelong problem-solving skills. 
---
Schedule
8:00 am
Registration and Check-in
8:20 am

Welcome 
Proscenium Theatre


8:30 am

Opening keynote
Proscenium Theatre

Understanding the Importance of Hopefulness

Julia Cook

9:45 am 
Break
10:00 - 10:45 am
Breakout Sessions

Proscenium Theatre:
I Didn't Know I Had a Choice: Choosing Between Three Suicide Risk Assessments
Dr. Gregg Elliott

Black Box:
Playful Engagement:  Why Trauma Interrupts Development and How to Heal with Play
Jeremy Koerselman
10:45 pm
Break
11:00 - 11:45 am
Breakout Sessions

Proscenium Theatre:
Essential Trauma-Informed Teaching Strategies
Jessica Christenson

Black Box:
Books that Make a Positive Difference
Julia Cook


11:45 am
Catered Lunch
12:45 pm
Breakout Sessions

Proscenium Theatre:
Boosting Student Mental Wellness
Julia Cook

Black Box:
Cultivating Connection
Kara Higgins
1:30 pm
Break
1:45 pm
Group session

Proscenium Theatre:
Suicide, Schools, and the Minimum Standard of Care 
Dr. Gregg Elliott
2:30 pm
Break
2:40 - 3:15 pm
Endnote

Proscenium Theatre:
Self-care to Prevent Burnout and Compassion Fatigue
Jessica Christenson
---

Breakout sessions and speakers
Jessica Christensen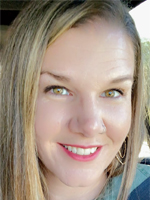 Biography
Jessica Christensen is the Director of Community Development and Training for Please Pass the Love and a regional trainer for MidAmerica MHTTC. Jessica has been in education for 12 years as an English-Language Arts and Reading teacher. She received her undergraduate degree from Iowa State University in secondary English education, and she also attained her master's degree in Differentiated Instruction through Graceland University. As a native from Central Iowa, Jessica has always had a passion for working with youth, especially when it comes to their social-emotional learning and impacting their mental health. Through working in the public school system for over a decade, Jessica has seen an increase in education and advocacy for our students' social-emotional learning and student mental health. She is passionate about helping educators and students learn more about how to support their own mental health needs, and therefore, have more to give in supporting others' needs.

Breakout Session
Essential Trauma-Informed Teaching Strategies
This breakout focuses on  the guiding principles of trauma informed teaching, essential practices, and also how teachers can take care of themselves while teaching in a trauma informed way. 
Endnote
Self-care to Prevent Burnout and Compassion Fatigue

Teachers, school psychologists, counselors, social workers, and building administrators have long been on the front lines of engaging with students with mental health needs. These needs are vast; in fact, 1 in 6 youths ages 6-17 experience a mental health disorder each year, according to NAMI. Given the amount of time children and adolescents spend at school, educators are often the first point of contact regarding mental illness. This can lead to burnout and compassion fatigue. Oftentimes our systems are not set up for those on the front lines to take care of themselves emotionally, physically, and mentally. This endnote session will give participants concrete and specific ways to address their own self-care to prevent burnout and compassion fatigue, including brain science, personal systems to set up for self care, and evidence-based practices to keep you healthy, happy, and able to continue to do the job you love. 
Dr. Gregg Elliott, Ph.D., LPC (CO), LMHC (IA)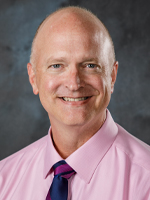 Biography
Dr. Gregory Elliott is the Director of Counseling Programs and an Associate Professor at Northwestern College in Orange City, IA. He is the 2022-2023 Chair-Elect of the American Counseling Association Western Region and will serve as the 2023-2024 Chair. He is also the Treasurer and a past president of the Colorado Counseling Association where he has been active in legislative advocacy and in working with the American Counseling Association on development of the Interstate Compact for counselor licensure in Colorado and other states. He earned his Doctor of Philosophy in Counselor Education and Supervision at Adams State University. Dr. Elliott has been a licensed professional counselor in the state of Colorado since 2006. He is dually-licensed as a Licensed Mental Health Counselor in Iowa. His clinical experiences include directing a university counseling center, working in a partial hospitalization program for severely mentally ill adults, working in an inpatient hospital setting with adults and adolescents, and working with at-risk youth and families. His clinical specialization has been in working with suicidal clients. Dr. Elliott also maintains a small clinical supervision practice for counselors working to obtain their post-graduate supervised hours for licensure.

Dr. Elliott has presented at numerous national and regional conferences on topics related to clinical supervision, online education, and suicide prevention, intervention, and treatment, and other topics.
Breakout Session
I Didn't Know I Had a Choice: Choosing Between Three Suicide Risk Assessments
School Counselors have several evidence-based suicide risk assessment tools available to them and must be able to choose the most appropriate tool for addressing suicidality in students. This program examines three of the most widely accessible and commonly known tools in light of the most recent research on working with suicidal clients. Benefits and deficiencies associated with each tool are considered, along with best practices counselors should be aware of related to assessing risk with a suicidal client.
Group Session
Suicide, Schools, and the Minimum Standard of Care 
School counselors, administrators, and teachers may not be aware of what a standard of care is and how it may relate to how situations with suicidal students should be handled. This presentation explores how a school's response to student suicidality might be guided by the minimum standard of care, and it incorporates a discussion of how a school's response to student suicidality might interact with the Americans with Disabilities Act, the Individuals with Disabilities Education Act (IDEA), and the Rehabilitation Act of 1973.
 Jeremy Koerselman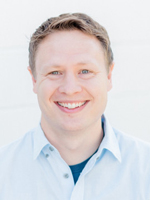 Biography
Jeremy is co-founder and partnering director of All Things New Therapy Services, Inc. Jeremy has provided direct clinical service to individuals, children, and families for the past 15 years. He uses a thoughtful and deliberate approach to working with families and community groups. Jeremy's passion for children and healthy relationships has led him to receive training in infant and early childhood mental health and to become an advocate and leader in the field.  He regularly presents on infant and early childhood mental health issues in the region.  He advocates across the state of Iowa to promote the recognition and support of children's emotional needs.

Jeremy is a registered play therapist and his training in play therapy has informed his approach to working with children, allowing him to effectively create a safe and nurturing environment for children to deal with the stressors in their lives and work toward health. Parents and families become frequently involved in children's therapy sessions while Jeremy guides all involved in problem-solving, nurturing, and promoting family members' better understanding of one another – while playing.
Breakout Session
Playful Engagement:  Why Trauma Interrupts Development and How to Heal with Play


In this session, we will explore how children's' brains develop. As their brains develop, their self-concept also emerges in relationship to caregivers.  We will consider the power of play as a needed developmental tool and identify strategies to playfully engage children at different ages.
 Julia Cook, M.S.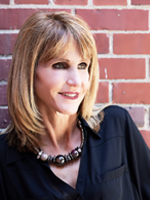 Keynote Session
Understanding the Importance of Hopefulness
The most tragic thing a person can lose is their hope. Without hope, despair takes over. Without hope…a child becomes hopeless. Hopeless children don't try, have poor relationships with others, and feel helpless. In terms of
resilience and well being, hope is a critically important predictor of success. Research tells us that by the time children are 10 years old, they have maximized the amount of hope instilled in their minds. This poses two very unique challenges for parents, teachers, and counselors…How do we help children increase their amount of hope prior to the age of 10, and how do we help them maximize their hope potential after the age of 10. In this research-based, humor infused keynote, Julia Cook explores the components of hope, discusses the results of the Hope Scale for Children, defines the differences between hope and optimism, and presents a blueprint for maximizing hope growth and potential in children,
teens and adults.
"Hope is our children's window for a better tomorrow!" Ready…Get "MIND SET"…GROW!
Breakout Session
Books that Make a Positive Difference
Julia leads an entertaining discussion on the use of storybooks to offer children and adults a fun way to learn important people skills. Teach your students to become life-long problem solvers! Julia will demonstrate humorous and effective ways to use books on such subjects as anger control, grief, following instructions, tattling, bullying, personal space, interrupting, and personal safety. The writing and publishing process will also be explained - learn to become a published author!
Breakout Session
Boosting Student Mental Wellness

According to the World Health Organization, the definition of mental wellness is living in a state of well-being in which people:
• realize their own abilities
• are capable of coping with the stresses of life
• can work productively and fruitfully
• can make contributions to their community

When you work in the kid-building world…this is a tall order to maintain! In this interactive, fun-filled talk, Julia Cook identifies the key ingredients of mental wellness. She will also offer effective strategies for building and maintaining well-being. Enjoy listening as you grow STRONGER TOGETHER! You'll laugh,
you'll cry… but most important you will walk away with tools you can use for a lifetime of healthy
Kara Higgins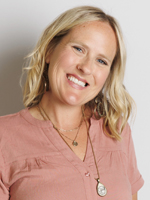 Biography
Kara Higgins is a mother to six children, biological, adopted, and fostered. After adjusting to life, parenting her children from hard places, Kara recognized the significant impact that trauma has on every aspect of life. Working as a midwife in a large community health center, delivering more than five-hundred babies of women who were trafficked and abused, often immigrants and refugees, she began studying and immersing herself in trauma informed care, learning all that she could to meet the needs of not only the children in her own family, but of children in local delivery rooms and in Rwanda as well. She and her husband founded Imana Kids: Orphan Care Ministry, an educational sponsorship program in Rwanda with a focus on trauma informed interventions, learning, and care, setting it apart from other international orphan care programs. As founder and co-director, she believes that the only long term and viable solution for ending the orphan crisis is to provide a safe space for healing and a toolset for breaking the cycle of poverty. 
Kara is trained and certified in Cultivating Connection, a parent-to-parent program under Empowered to Connect. She facilitates classes as well as one on one coaching for foster and adoptive families, social workers, counselors and medical students on applying trauma-informed care, TBRI (trust based relational interventions). Kara has more than twenty-four years of experience as an international healthcare provider and orphan care advocate for some of the most vulnerable populations of women and orphans. 
Breakout Session
Cultivating Connection

Let's talk about real life application for helping little (and big) kids to find healing. Creating spaces and relationships for felt safety is essential when working with children who have experienced an adverse childhood event or trauma. 
---
Conference Partnership  
This conference is offered by Northwestern College's Graduate & Adult Learning and Education departments in partnership with the  Northwest AEA.