Start your standout story.
Business–Management
Northwestern management students are in the business of effective, ethical leadership. They recognize that meeting employee needs leads to greater efficiency and overall job satisfaction, resulting in more than just bottom-line success. The program's business administration foundation is extended to the realms of organizational behavior, operations and human resource management—equipping you to provide Christ-like care to members of your future team.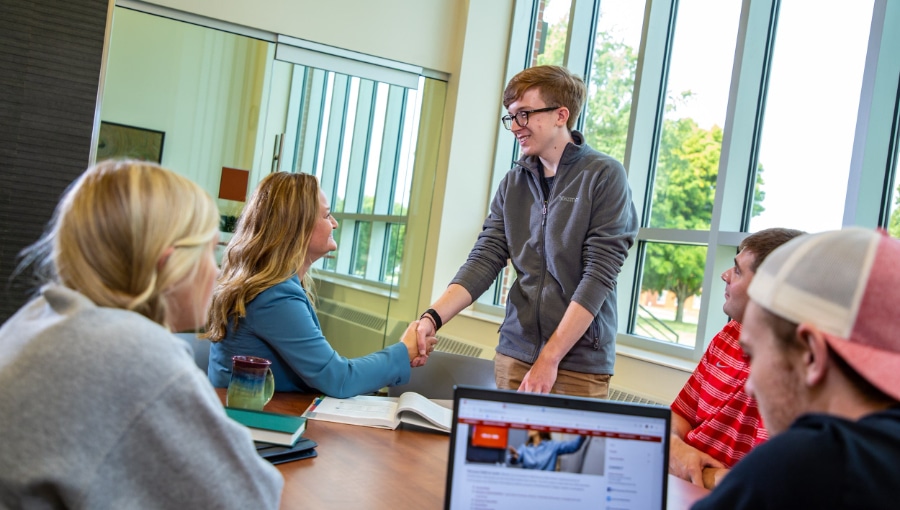 Why NWC?
In addition to gaining essential business skills in accounting and marketing, you'll learn to be a strategic thinker and wise steward of company resources. Northwestern's internationally accredited business department also has strong ties to the Center for Innovation & Leadership—a campus initiative that seeks to connect students with local business leaders to provide mentorship and collaboration. These resources will both strengthen your resume and initiate valuable job connections after graduation.
Management courses include organizational behavior and theory, human resource and operations management, managerial economics, and organizational leadership. Related minors include accounting, business administration, economics, entrepreneurship, leadership studies, nonprofit management and project management.
CONTACT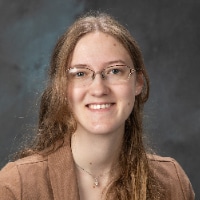 Outcomes
As existing businesses expand and new organizations develop, managers continue to be in high demand. In 2020, the median annual wage for managers was nearly $110,000, which is the highest wage of all major occupational groups, according to the U.S. Bureau of Labor Statistics.
Join our standout alumni at:
Alpha Water Systems
Paramount, CA
New Western Acquisitions
Austin, TX
Schwan's Food Company
Marshall, MN
WorldWide Logistics
Des Moines, IA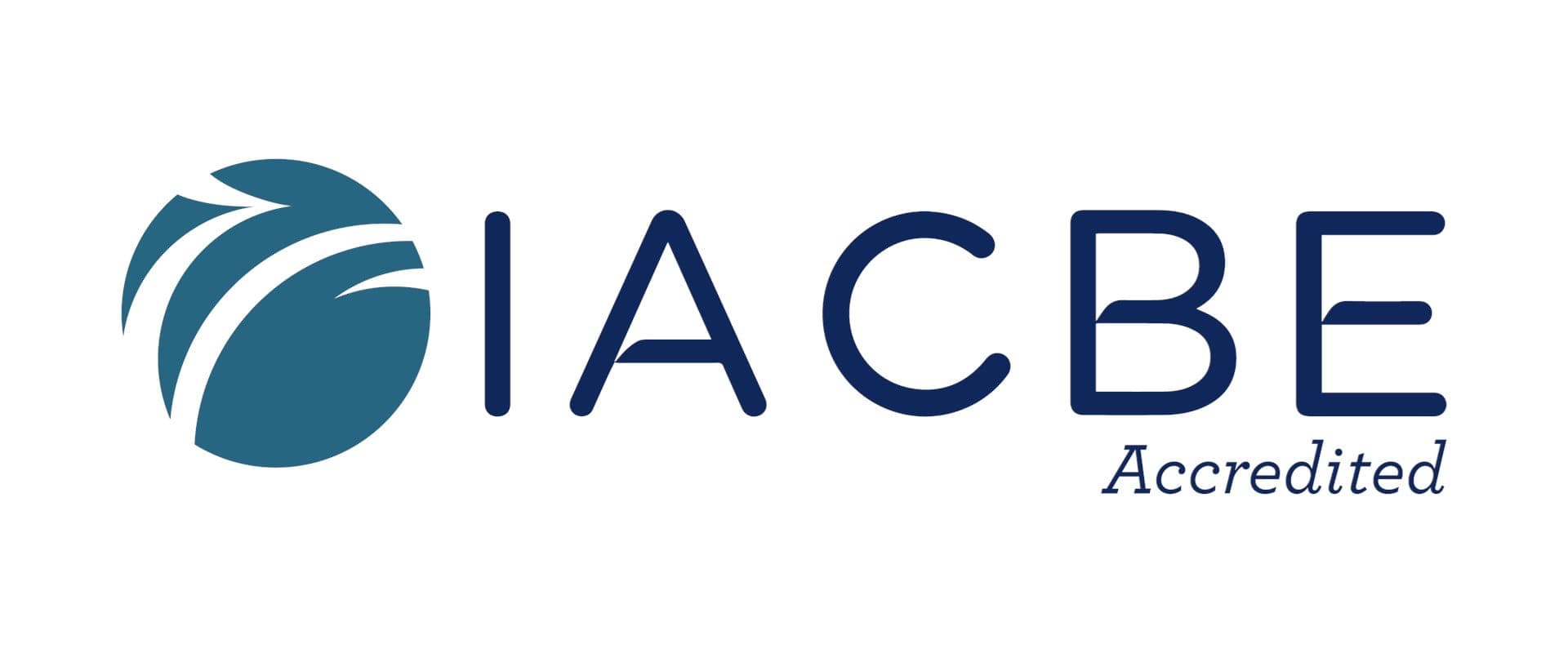 Accredited by the International Accreditation Council for Business Education (IACBE), Northwestern College business programs teach the most cutting-edge business practices worldwide. The department also receives counsel from a board of local business professionals, helping us stay up to date on current market needs and trends.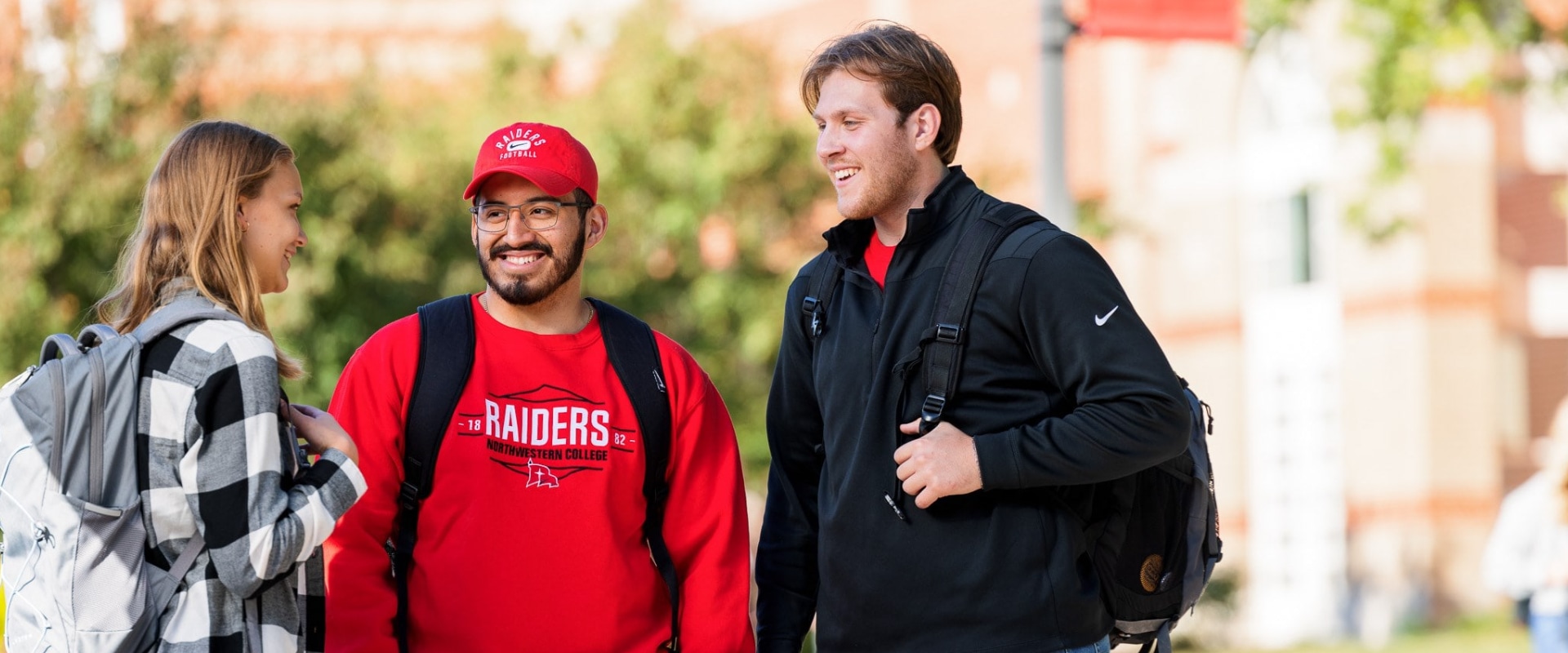 Our vision: Cultivating the next generation of business leaders to make an impact for Christ.
Our mission: Equipping and preparing students for excellence to fulfill their calling in the marketplace.
Our promise to students: We will challenge you to academic and personal excellence by:
Delivering high-quality, specialized instruction,
Guiding your development of market-leading skills, and
Providing experiential learning opportunities as we help you discern your calling and follow the example of Christ.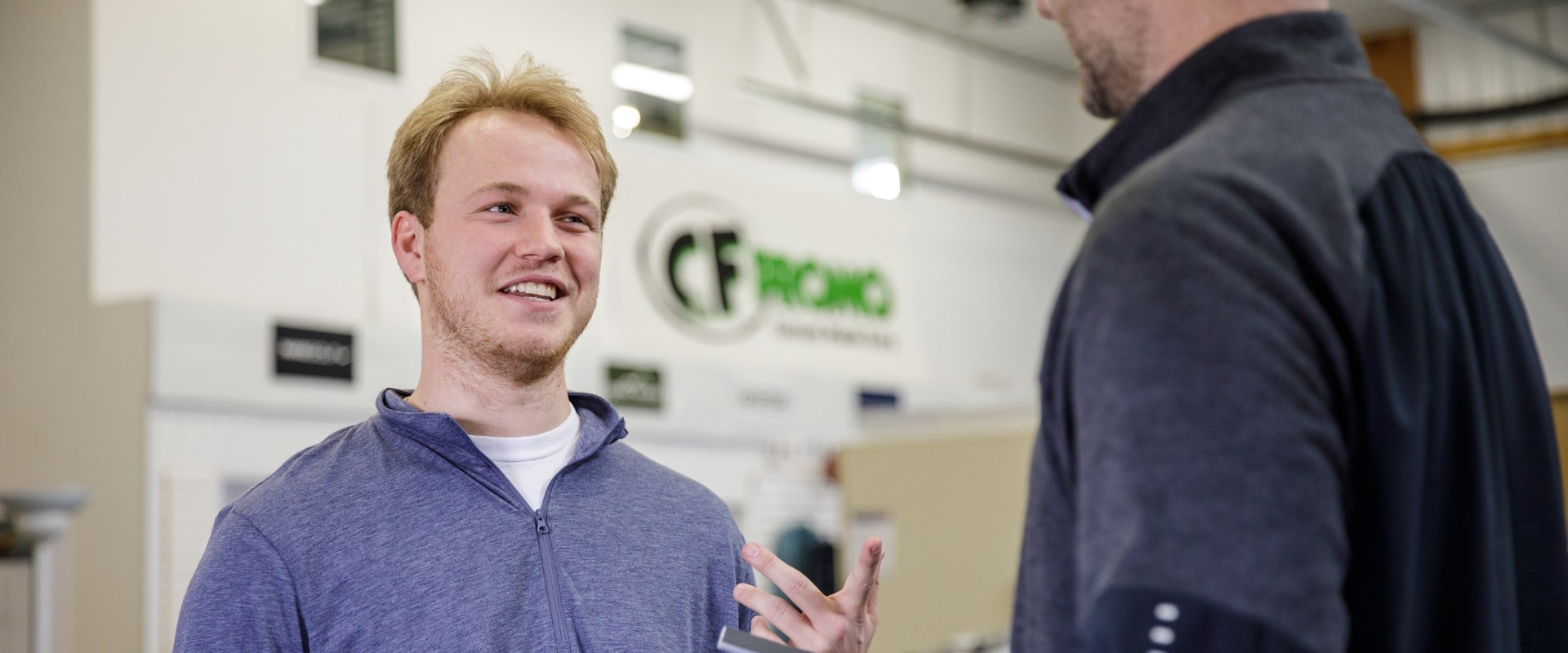 The Compass Center for Career & Calling will connect you with internship experiences in urban centers like Chicago and Denver, or with a business closer to home. The center also offers help writing resumes and cover letters, practice interview sessions, job shadowing and more.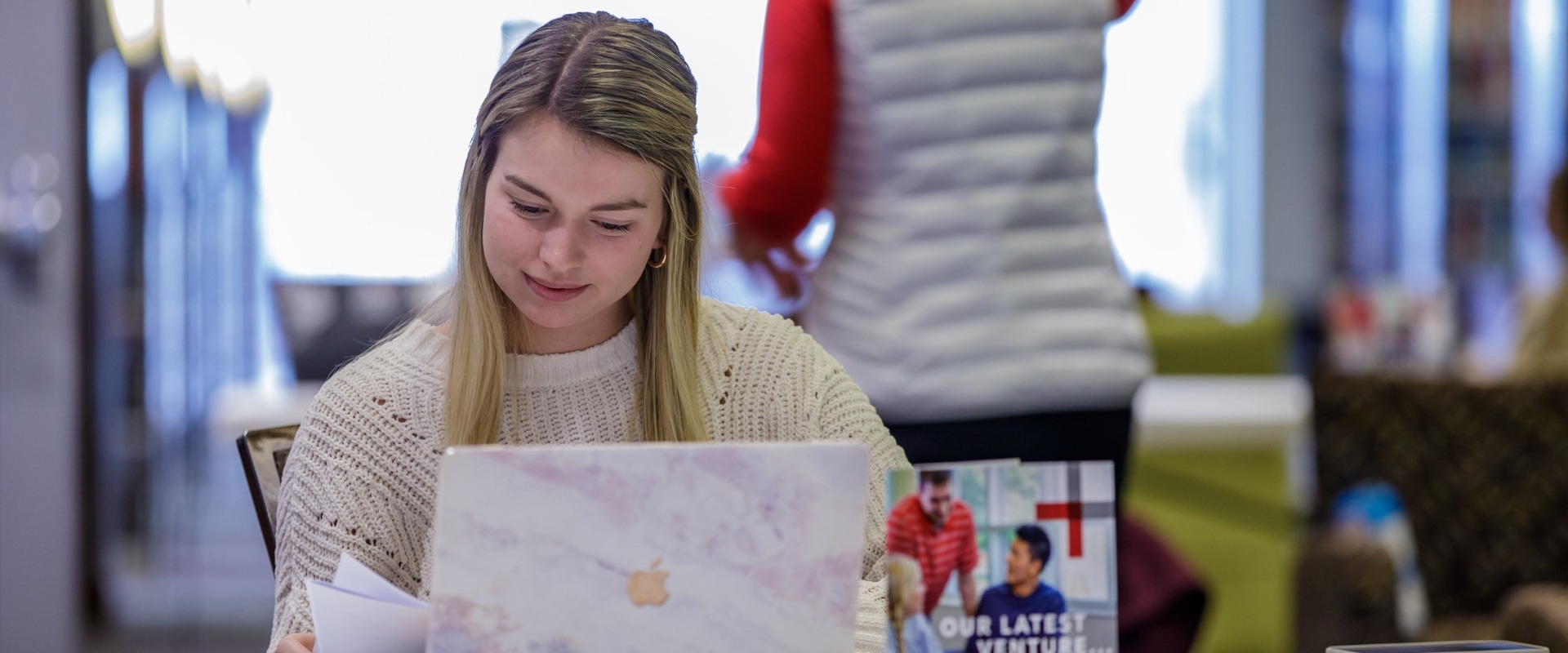 The Center for Innovation & Leadership connects students with area professionals, offers micro-credentials, and hosts the Impact Competition, where students pitch ideas for making a difference on campus and in the community.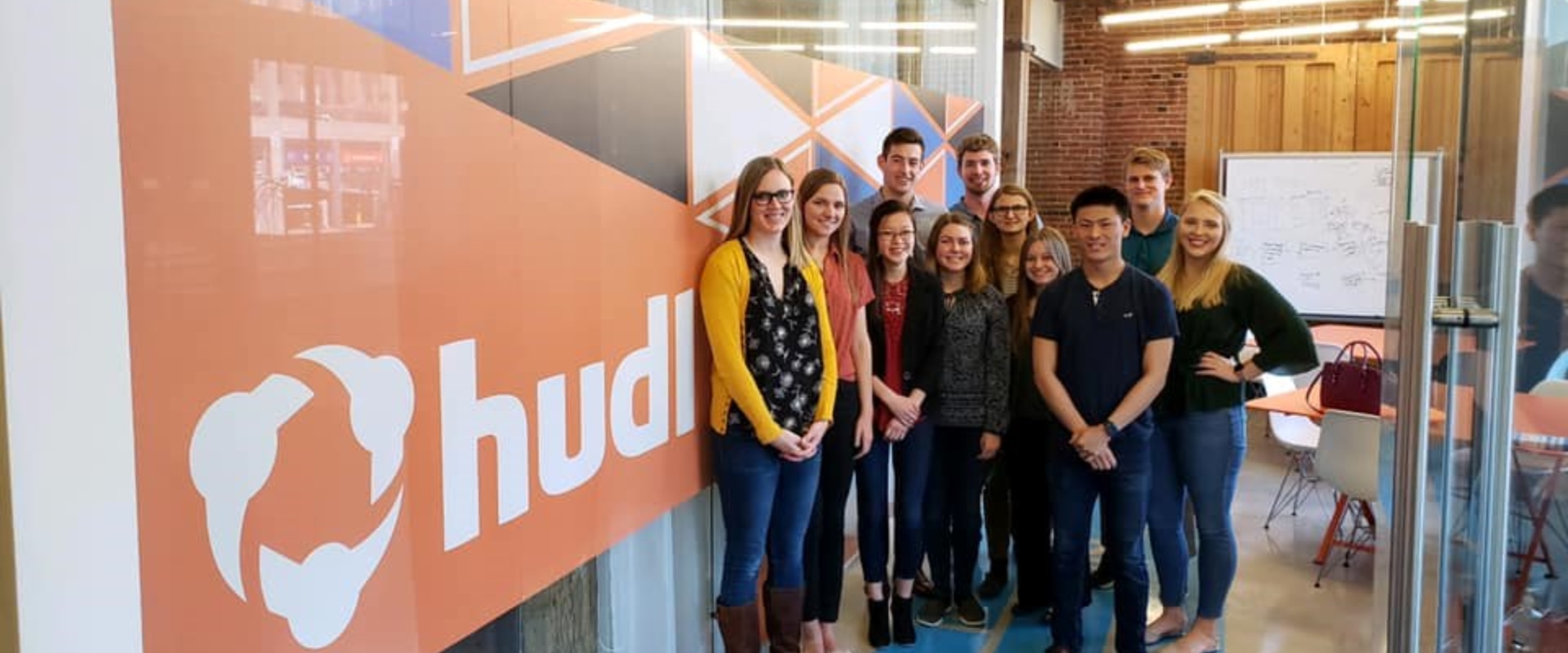 As a member of Northwestern's student-led Business Club, you'll tour regional businesses, hear from northwest Iowa business professionals, and travel to larger cities to tour businesses and network with alumni.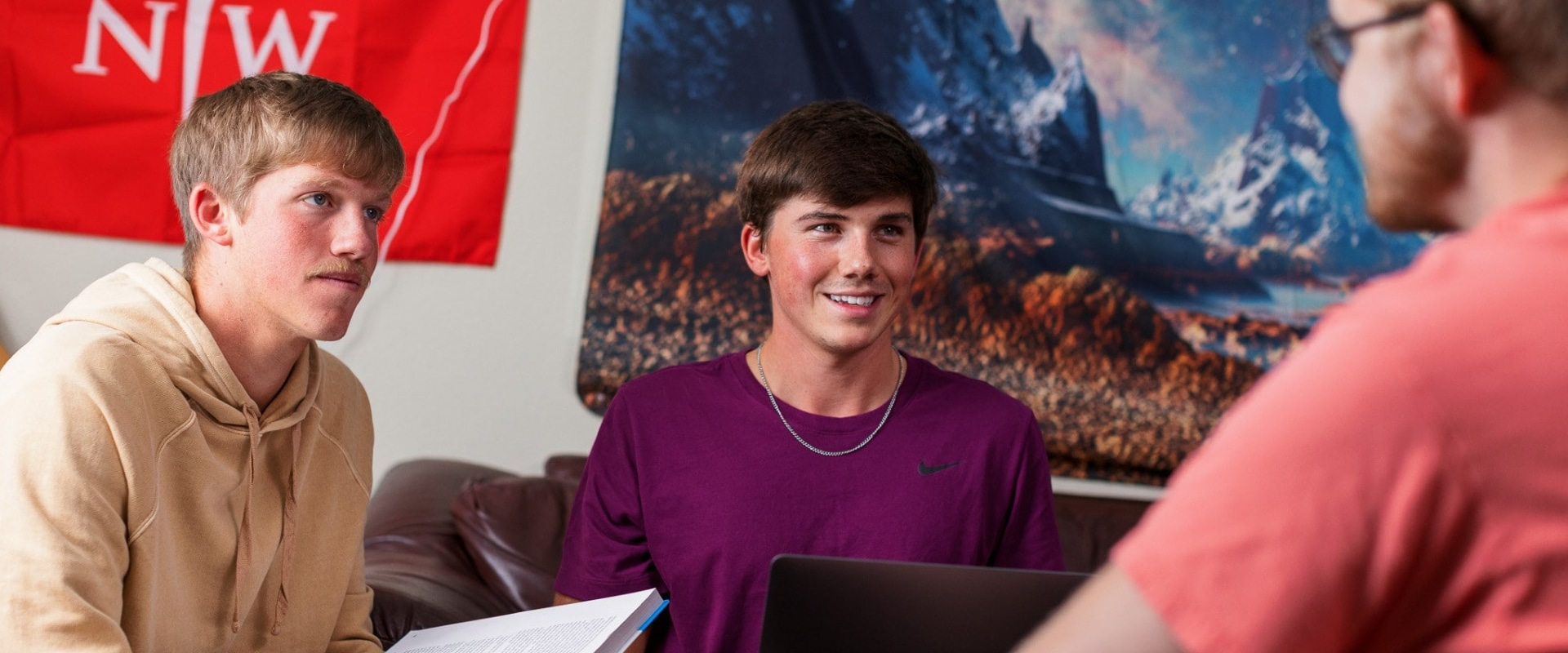 As part of Northwestern's Investment Club, you'll grow in your knowledge of financial markets and practice making investment decisions by helping to manage $250,000 of the college's endowment.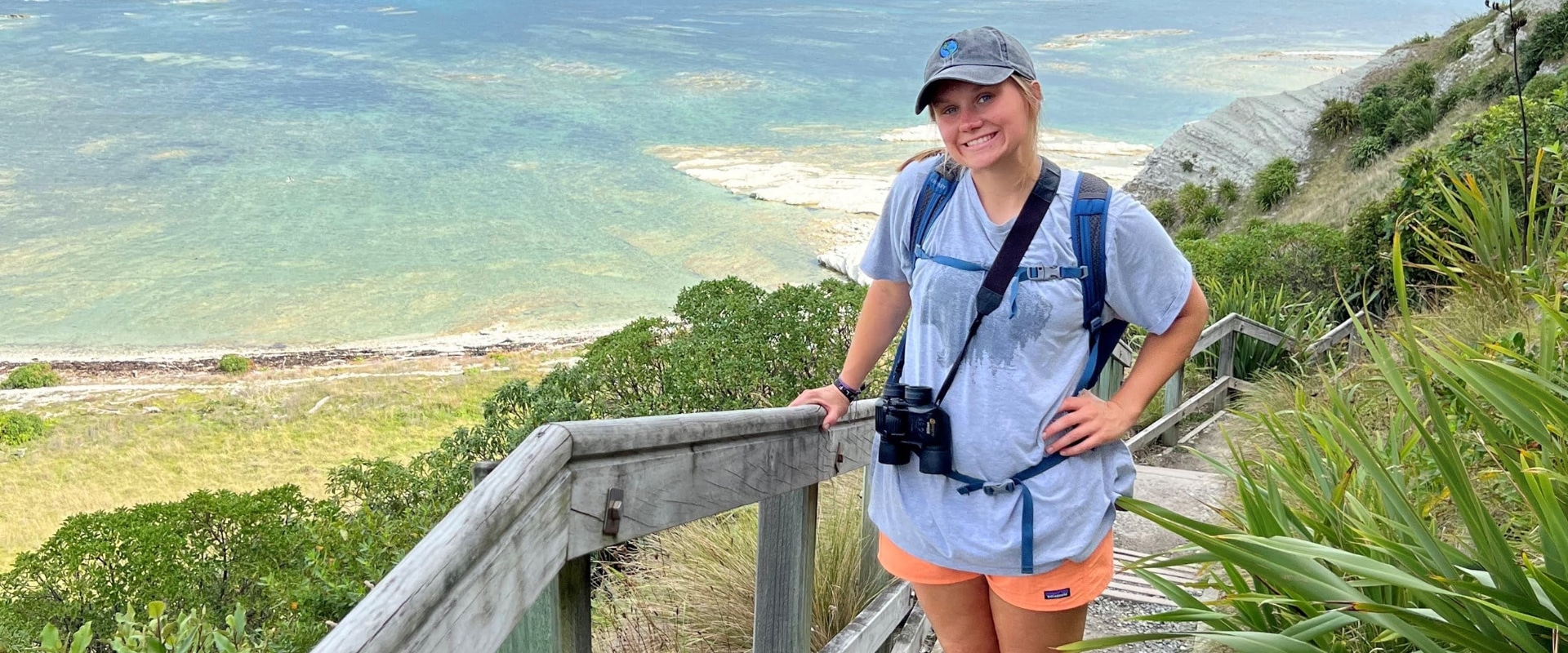 Spend a semester in Chicago or Denver, where you can intern with a big-city business. Study abroad programs in Oman, Romania and dozens of other countries are also great opportunities to learn about business around the globe.
Faculty + Staff

Brilliant scholars. Committed Christians. Invested in you. That's Northwestern's faculty.

Dr. Fan Fei, CFA Associate Professor of Business and Economics


Dr. Han-Yen Kao Associate Professor of Business and Economics; Department Chair


Dr. Jones Kasonso Professor of Practice in Business


Annette Vander Kooi Minnick '88 Associate Professor of Communications; PR Program Director


Dr. Mjumo Mzyece Professor of Management


Vonda Post '88 Professor of Accounting


Dr. Jiying Song, PMP, M.Div. Assistant Professor of Business


Dr. Erica Vonk '00 Assistant Professor of Business


Scott Bahrke '01 Instructor in Business Education


Juliana Bloemendaal '12 Instructor in Communications


Robert De Haan Instructor in Agricultural Business


Lindsey De Zeeuw Faculty Assistant for the Business & Economics Department