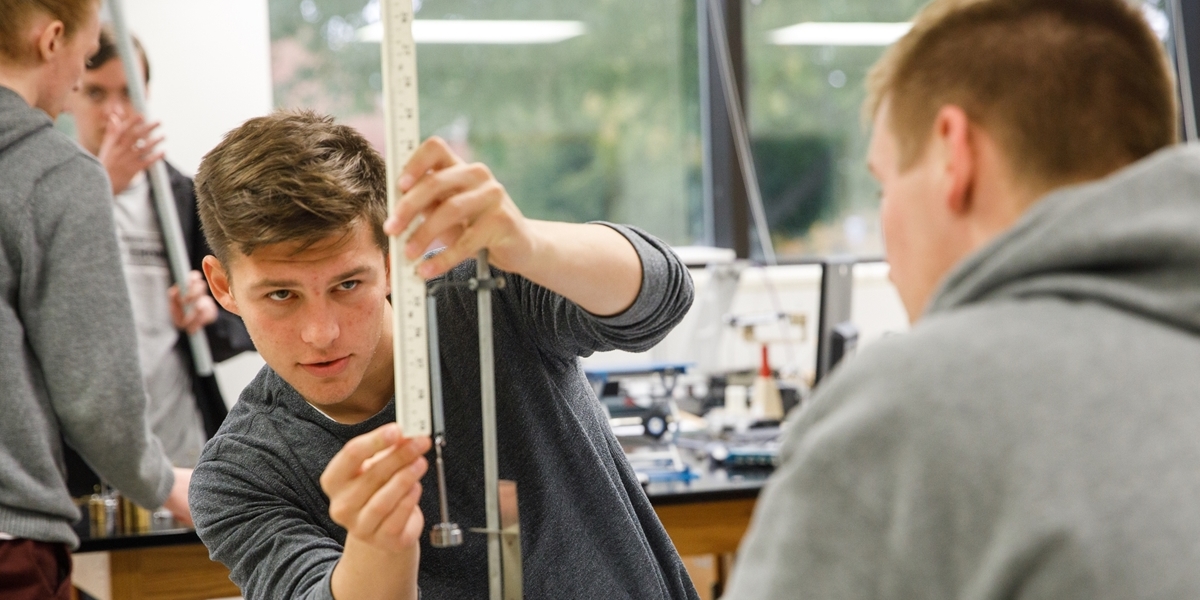 Pre-engineering
The exceptional training you'll receive as a Northwestern College math or science major will prepare you for a wealth of career options, including entrance into the engineering program of Washington University in St. Louis (WashU). Students typically transfer to WashU after their third year, but some opt to stay at NWC for four years.


3+2 and 3+3 dual degrees from Northwestern and Washington University
Northwestern students can take advantage of a partnership with Washington University that enables you to earn 2 undergraduate degrees in 5 years: a non-engineering B.A. from Northwestern and an engineering bachelor's degree from WashU. You'll remain eligible for federal financial aid during all five years, provided you earn both undergraduate degrees at the same time. Or, add one more year and earn your engineering master's degree from WashU as well. (If you pursue the master's degree option, your financial aid eligibility will be subject to guidelines for graduate students.) Learn more about the Dual Degree Program with WashU.

Like current student Samantha Olson '22, you'll be well prepared to finish your engineering degree at WashU. Samantha's Northwestern education led the way to her receiving the university's Outstanding Junior Award for Academic Excellence from the Department of Biomedical Engineering.
Perfect partners
Check out the engineering degrees at WashU that would pair well with these Northwestern College majors:

Engineer your own transfer plan
Northwestern has a pre-engineering program that is carefully coordinated for ease of transfer to Iowa State University. If you're interested in transferring elsewhere, you will need to meet with Northwestern's pre-engineering adviser upon your arrival at NWC in order to map out a school-specific plan of study.