---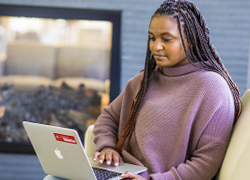 Online Convenience
With 100% online classes completed in 8-week sessions, you can log on to complete
assignments each week and meet virtually with your classmates and faculty.
Practicum and internship experiences enrich learning and skill-building as you offer supervised services to actual clients in locations near your residence. 
---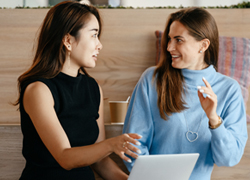 Faith integration
Be part of our intentionally Christ-centered community dedicated to the development of counselors called to serve both Christ and society in diverse and multi-cultural settings. Explore how your faith and values energize, motivate and inform the work you do for clients in your chosen counseling setting.
---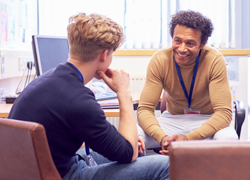 Professional preparation
Attain the knowledge, skills and abilities needed for a fulfilling counseling career through Northwestern's program aligned to the CACREP professional standards.* After completing the program, students will be prepared to take the exams related to their particular specialization (education or clinical mental health).
*The master's in counseling programs are aligned with the standards and competencies of the Council for the Accreditation of Counseling and Related Educational Programs (CACREP), which adds merit and verifies the quality of your degree for future employers. The program plans to apply for CACREP accreditation as soon as the application is allowed (once the program has produced its first graduates).