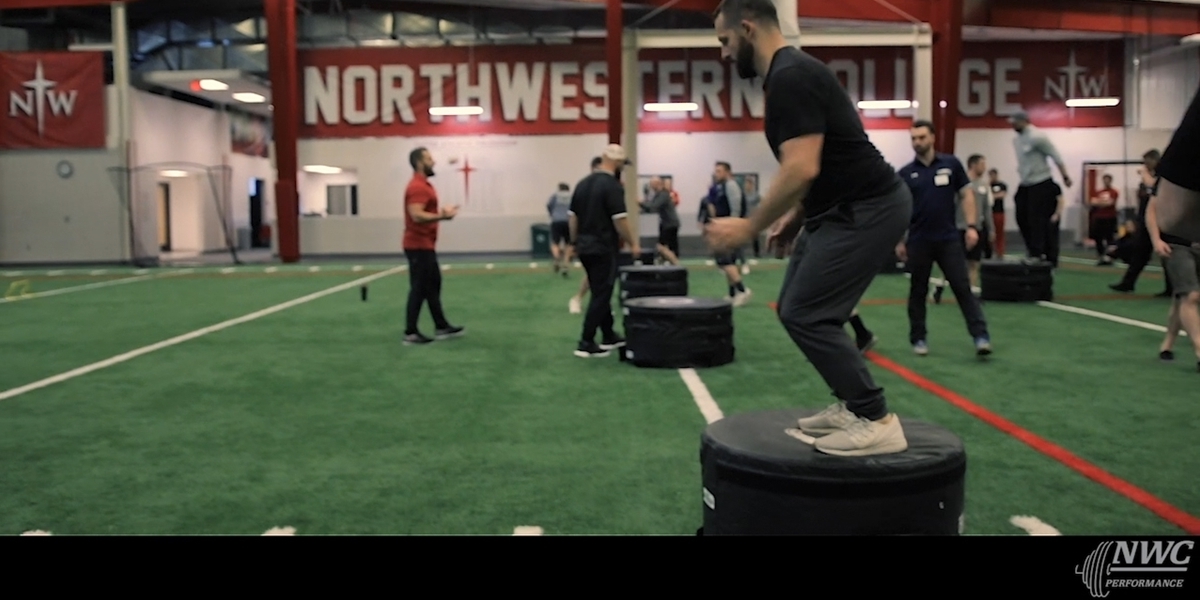 NWC Performance Clinic
Saturday, May 2nd, 2020
8:30 a.m. to 4:00 p.m.
Virtual event
Cost: $50 early bird before April 13 | $75 after April 13 | $25 students     
The 4th annual Performance Clinic features sports performance experts sharing cutting-edge information for professionals in strength and conditioning, athletic training, physical therapy, coaching, physical education and other professionals who work with performance athletes and active populations. Take away relevant strategies to effectively motivate and enhance their performance. This event is being offered as a virtual clinic this year!
Topics:
Programming & workout organization for novice to advanced trainees
Linear speed development for team sports
Practical nutrition strategies & solutions for busy athletes
Power development with an emphasis on the use of medicine balls
Exercise selection based on movement inefficiencies
Continuing Education Credit 

National Strength and Conditioning Association (NSCA)  0.7 CEU(s) for certified individuals attending this event (pending approval). 
Speakers
---
---
 

Gary Schofield, Jr. MAT, ATC, CSCS *D    
Global Director of Youth and High School Development for PLAE    


Gary is an athletic trainer and strength and conditioning coach currently serving as the Global Director of Youth and High School Development for PLAE. For the last 20+ years he served as the Head Strength and Conditioning Coach at Greater Atlanta Christian School. He is the Co-Founder of the National High School Strength Coaches Association (NHSSCA) and serves as a Founding Board Member. Schofield is entering his 26th year as a Nationally Certified Athletic Trainer (ATC) through the National Athletic Trainers' Association (NATA) and a Certified Strength and Conditioning Specialist® with Distinction (CSCS,*D®). Schofield's unique background of athletic training and strength and conditioning has allowed him to coach and assist in the development of a wide variety of athletes including youth, high school, collegiate, professional and Olympian. He has served as the Georgia State Director and Southeast Regional Coordinator for the National Strength and Conditioning Association and was named as the National High School Strength and Conditioning Coach of the Year in 2012.


 

Wendi Irlbeck, MS, RDN 
Sports Dietitian, Nutrition with Wendi LLC  


Wendi is a registered dietitian nutritionist, health & fitness coach and the founder of her own nutrition consulting business, Nutrition With Wendi. Wendi utilizes evidence-based science to create nutrition programs so athletes can optimize performance, minimize health risks, and enhance recovery from training while focusing on injury prevention. She partners with parents, sports performance staffs, special needs and recreational athletes and organizations to eat and fuel for success. Wendi is currently an adjunct instructor in Kinesiology, Health and Wellness Division at Lansing Community College in Lansing, Michigan and previously served as a sports dietitian for the Dairy Council of Michigan. She earned both her B.S. and M.S. at the University of Wisconsin-Stout and has spent time learning from several professionals in the field along with an internship at the University of Florida.




 

John O'Neil      
Director of Performance at Cressey Sports Performance

John O'Neil has served as the Director of Performance at Cressey Sports Performance since 2017. In this role, John oversees the training floor at CSP's Massachusetts location and runs the intern education program. John previously worked in New York City, New Jersey, and completed internships with Ranfone Training Systems and the Baltimore Orioles. John graduated from Dickinson College with a Bachelor's of Science in Mathematics in 2014 and holds a number of certifications in the Strength & Conditioning field.
---
Clinic Partnership
The Performace Clinic is hosted by Northwestern College Strength & Conditioning in partnership with Sorinex Exercise Equipment, Orange City Area Health System, De Jong Chiropractic, PLAE and Optimum Nutrition Athletics. Thank you sponsors!