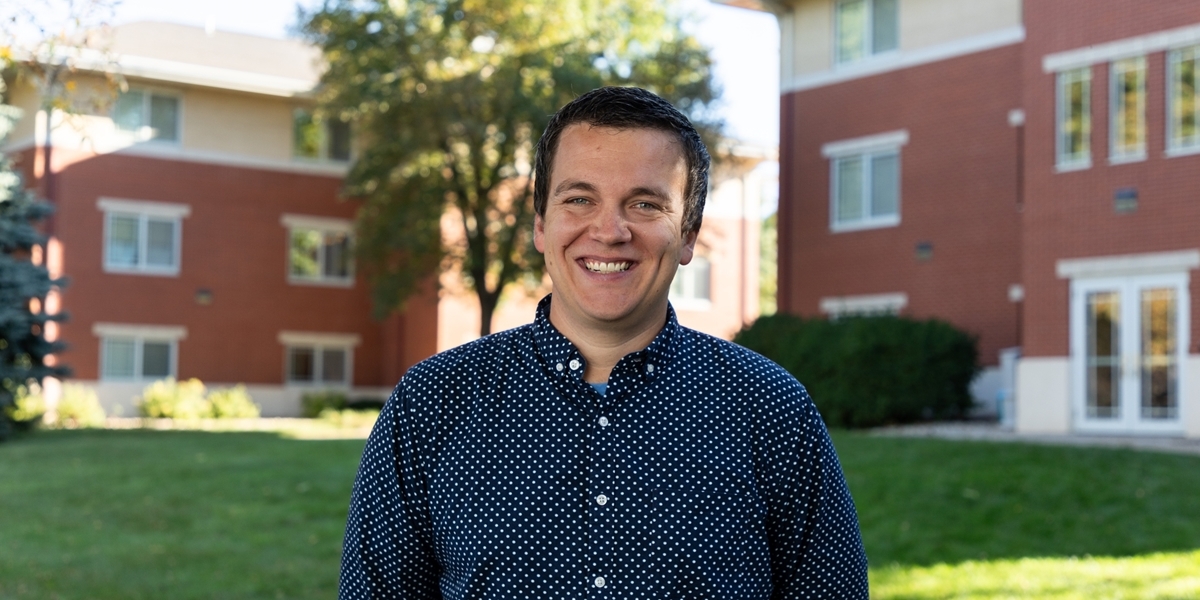 Jason Katsma '14 Resident Director of North Suites
712-707-7212
jason.katsma@nwciowa.edu
Hometown
Boise, Idaho
Family
Wife, Alexia
Education
B.A. in mathematics from Northwestern College and master's degree in higher education and student development from Taylor University
Residence life memory
I love the day-to-day of being in a residence hall. I have so many experiences where mundane tasks turned into memories. I loved going to play pickup basketball, walking downtown to get doughnuts every Monday night, or watching The Price is Right with the guys.
Favorite caf' meal
For me, it is hard to beat French fries.
Best thing about NWC students
They are creative and passionate about ideas surrounding brotherhood and sisterhood and how relationships and community can be used to further Christ's kingdom.