Dr. Derek Brower '89 Associate Professor of Education; Education Department Co-Chair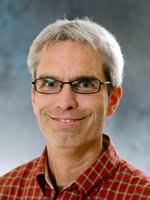 Education:
Ed.D., Montana State University
M.Ed., Western Washington University
B.A., Western Washington University
B.A., Northwestern College
712-707-7032
dbrower@nwciowa.edu
VPH 300C
Dr. Brower brings a global perspective and extensive classroom experience to his position on the education faculty, having taught secondary science for 12 years at schools in Iowa, Botswana, the Marshall Islands and Thailand. He graduated from Northwestern College with a major in philosophy and earned a second degree in science education and a master's degree in technology education from Western Washington University. He completed a Doctor of Education degree at Montana State University, where his research focused on science education curriculum and instruction. A former assistant youth director, Brower has been active in mission trips with high school students and taught physical science at the College of the Marshall Islands.

EDU227 - Instructional Technology
This course studies the impact and uses of media and technology in educational settings. Use and operation of AV equipment will be taught. Emphasis is placed on the various ways the computer can be used in teaching. Current and future use of technology in education will be addressed.(2 credits)
EDU328 - Teaching Science in the Elementary Classroom
A foundational course for the teaching of science at the elementary and middle school levels. Candidates will understand and utilize materials, lesson design, methods and procedures to teach science with special emphasis on earth and space science content. Prerequisite: Admission to the Teacher Education Program. (3 credits) Note: This course includes a field experience. Candidates must earn a "C" or better to fulfill program requirements for elementary licensure.
NSC308 - Methods of Teaching Secondary Natural Science
(3 credits, alternate years, consult department) A study of the techniques and materials for teaching natural science at the secondary school level (for biology and chemistry majors). This course requires a 30-hour practicum and is required of each candidate seeking an endorsement in this content area. Notes: Does not count toward the major or minor. See course offeringsi under biology, chemistry and physics. Students must earn a "C" or better in the special methods course in order to fulfill program requirements for secondary licensure. Prerequisite: upperclassman.
Professor Brower has taught secondary science for twelve years before joining the faculty of NWC. Most of that time was spent teaching overseas. His teaching experience has included the U.S. Peace Corps in Botswana Africa, teaching on a U.S. military base in the Pacific, teaching missionary kids overseas in Thailand, and teaching at a pubic school in Iowa.
Iowa Association of Colleges for Teacher Education
National Science Teacher Association
North Central Association of Science Teacher Educators