Kelly Blok '92 Instructor in Computer Science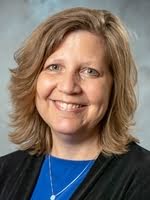 Education:
B.A., Northwestern College
Kelly Blok serves as an adjunct online instructor for Northwestern's computer science department, and has taught accounting information systems and introductory spreadsheets classes. She has also taught online CIS courses for Southeast Technical Institute in Sioux Falls. And for five years she was a part-time computer instructor for Northwest Iowa Community College in Sheldon, Iowa. Blok graduated from Northwestern College with a bachelor's degree in business education and has a graduate certificate in Instructional Design from University of Wisconsin - Stout.
CSC210 - Accounting Information Systems
(2 credits) This course explores the concepts of information systems support for accounting applications. AIS introduces conceptual data modeling, transaction processing systems, enterprise resource planning systems, business processes, documentation, computer security, internal control systems and cyper ethics from an accountant?s perspective. Prerequisites: ACC215 and CSC102, or permission of instructor.