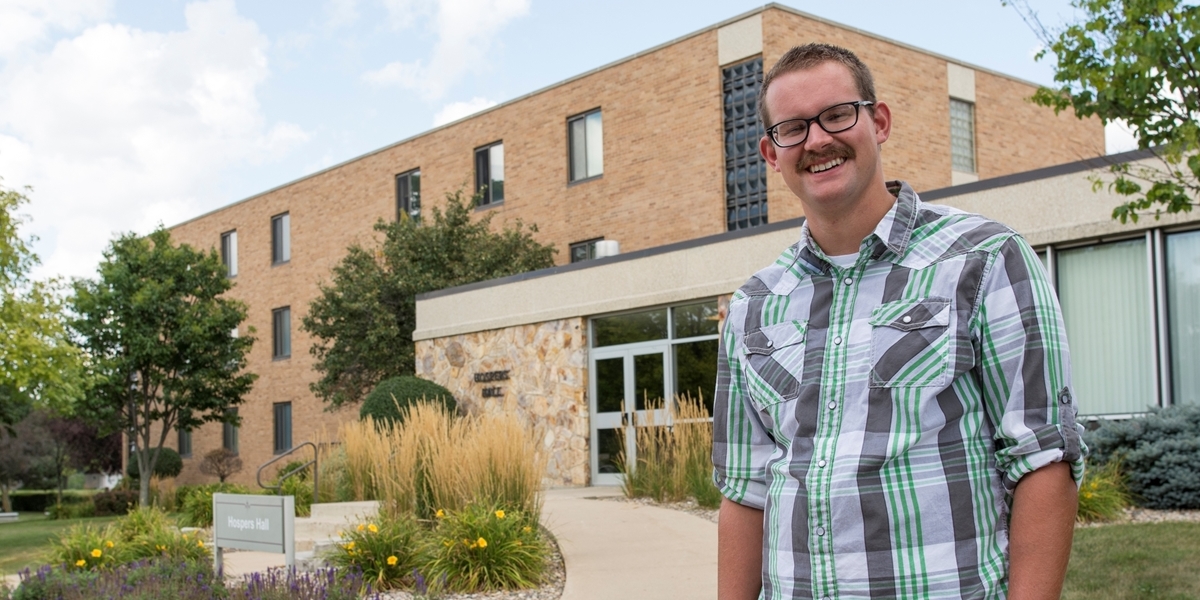 Michael Simmelink '14 Resident Director of Hospers Hall
712-707-7219
michael.simmelink@nwciowa.edu
Hometown
Orange City
Education
B.A. in journalism and religion from Northwestern College
Residence life memory
If you're making me chose one, my favorite memory from my time in Colenbrander Hall was my sophomore Coly Christmas. We got robbed on the voting, but "Campus over Christmas Break" was an all-time great memory.
Favorite caf' meal
I'm partial to spaghetti and meatballs, and I drink at least one glass of chocolate milk each meal.
Best thing about NWC students
A portion of the student body is so motivated and driven that it inspires me to try new things and achieve my goals. It is refreshing to be around students who give you life and energy.