Sandra Kinsinger Assistant Professor of Psychology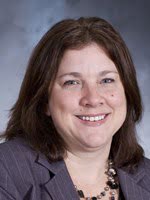 Education:
Ph.D., University of South Dakota
M.A., University of Illinois at Chicago
B.A., Wheaton College
712-707-7432
sandiek@nwciowa.edu
VPH 305 A
After graduating from Wheaton College with majors in psychology and speech/communication, Dr. Kinsinger earned a master's degree in art therapy from the University of Illinois at Chicago. Subsequently, she completed a Ph.D. in human development and educational psychology with an emphasis in statistics from the University of South Dakota. Research interests are focused on resilience, particularly in the area of hope development. Dr. Kinsinger has split her career evenly between applied work and college teaching. She has worked directly in schools with students at risk of dropping out and as a school/home liaison, with a community-based adolescent pregnancy prevention program, as an art therapy consultant and psychiatric art therapist, and as a substance abuse counselor and prevention specialist. Currently, Dr. Kinsinger is the resident specialist in developmental psychology at Northwestern. She has presented at the Iowa Counselor's Association, the Midwest Social Worker's Conference, the Great Lakes Regional Counselor's Association, the National Social Sciences Annual Conference, and the American Psychological Association's National Convention. She has also served as a reviewer for federal and state Department of Education grants.
ART150 - Introduction to Art Therapy
This course is designed to offer students a didactic and experiential overview of the field of art therapy. Students will study the history, theory, and practice of art therapy processes and approaches as well as survey the populations, settings and applications of this unique therapeutic technique. (2 credits; alternate years, consult department)
PSY100SS - Exploring Psychology
(4 credits)(IGE option under Self and Society) In this course students learnhow, using methodologies such asobservation, survey and experimentation, psychological science exploresthe causes and consequences of human action. An overview of majorfindings from the field of psychology such as biological bases ofbehavior, learning and memory, motivation and emotion, human development,personality, intelligence, psychopathology and therapy, the effect ofothers on individuals will be discussed and students will be encouragedto apply this knowledge to their own views and actions. Students willconsider why the integration of faith and science in understanding humansis important and will explore ways of accomplishing this integration.
PSY221SS - Developmental Psychology: Childhood
(4 credits)(IGE option under Self and Society) This course explores the development of the child from the prenatal period into adolescence. Children's physical, cognitive, emotional, personality, social, moral and faith development is examined. Psychological research methods for studying children are covered.
PSY224 - Developmental Psychology: Adolescence
Adolescents experience many changes in a few short years as they transition from childhood to adulthood. This course explores the major psychological issues and theories in adolescent development with emphasis on cognitive development, self-concept, peer relationships and sexuality, among others.(4 credits)
PSY225 - Developmental Psychology: Adulthood
This course explores psychological issues and theories in normal adult development, with emphasis on cognitive, social and personality functioning from young adulthood to old age.(4 credits)
PSY319 - Motivation and Emotion
Why do we do what we do? How do we know what we want and what we need? How do we set goals for ourselves and act to achieve them? These are some of the questions that the psychology of motivation and emotion attempt to answer. This course will examine universal and specific motivations and emotions in the context of physiological, cognitive and affective systems. It will also pursue applications of motivation and emotion to the psychology of addiction, health, coping and optimal functioning.Prerequisites: PSY111 and 215.(4 credits, alternate years, consult department)
Art Therapist, Pine Rest Christian Hospital, Grand Rapids, MI
Art Therapy Consultant, Duffy & Associates, Iowa City, IA
Intake Counselor and Prevention Specialist, MECCA, Iowa City, IA
Prevention Specialist, State & federal grant-funded projects, Washington, IA
American Psychological Association (APA)
APA Division 15 Educational Psychology
Association for Psychological Science (APS)
International Art Therapy Association (IATA)
National Social Science Association (NSSA)
Society for the Teaching of Psychology (STP)