Gary Richardson Educational Administration Program Director, Graduate School & Adult Learning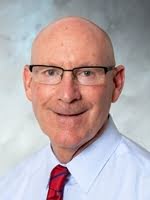 Education:
CAS, Iowa State University
M.S.E., Drake University
B.S., University of Northern Iowa
712-707-7052
gary.richardson@nwciowa.edu

In his role as director of educational administration programs, Gary Richardson ensures that the principal preparation programs effectively prepare educators for principal positions and meet the state of Iowa licensure requirements.
With nearly 35 years of educational administration experience, he has worked as a consultant and leadership coach for School Administrators of Iowa and as superintendent for the MOC-Floyd Valley, West Sioux, and Harris-Lake Park school districts. Since joining the GSAL division in 2017, he has served as a professor of practice and director for Northwestern's Master of Education program, helped develop the college's graduate internship programs, and served as dean of the Graduate School & Adult Learning division.
He holds a bachelor's degree in secondary education from the University of Northern Iowa, a master's degree in education from Drake University, and a Certificate of Advanced Studies from Iowa State University.
Superintendent, MOC-Floyd Valley School District, Orange City, Iowa
Superintendent, Harris-Lake Park School District, Iowa
Middle and High School Principal, Harris-Lake Park School District, Iowa
Athletic Director and Basketball Coach, Harris-Lake Park School District, Iowa
Social Studies Instructor and Coach, Harris-Lake Park School District, Iowa
Social Studies Instructor and Coach, Danville Community Schools, Iowa
SAI Superintendent of-the-Year Finalist - 2004
SAI Administrator of the Year Nominee Award-1992, 1994 & 1995
National Superintendent's Roundtable (2008 - present)
School Finance Roundtable – Department of Education (2007-present)
Instructional Rounds Cohort (2008-)
SAI Principal Evaluation Study Group (2007)
NW AEA Superintendent's Advisory Council (2006-2007)
SAI Leading With Soul Cohort Group (2004)
National Superintendent's Roundtable – Member (2008-present)
NWAEA Superintendent's Instructional Rounds Network (2008-present)
SAI Superintendent Mentor (2003, 2005, 2006, and 2009)
AEA 3 Superintendent's Advisory Council (2002 -2005)
Iowa Girls' High School Athletic Union – Representative Council (2003 – 2009)
NAASP / SAI Member / AASA Member
ASB Negotiations Liaison for AEA 3 (1999-2001)
AEA 3 Superintendent's Design Team (1997-2001)
AEA 3 NISDC Grant Steering Committee
AEA 3 Interactive Television Board of Directors (1990-1992)
IBCA Board of Directors (1988-1992)