Dr. Daniela Cambetas Syed Master of Education Instructor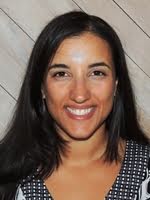 Education:
Ph.D., University of South Dakota
B.A., Hunter College
A former professor in Northwestern's undergraduate psychology department, Dr. Daniela Cambetas Syed has also taught for the University of South Dakota, Stevenson University, Towson University, and Augustana University. Her doctorate is in educational psychology, with an emphasis in statistics and research methodology, and her research interest is female adolescent peer relationships. She has presented her findings at the biennial meeting of the Society for Research in Child Development and Head Start's Seventh National Research Conference.
In addition to teaching courses in research, statistics and psychology, Dr. Sye serves as a workshop presenter and has directed more than 100 student research projects.
Newland, L.A., Gapp, S.C., Jacobs, G., Reisetter, M.F., Syed, D.C. & Wu, C. (2011). Mothers' beliefs and involvement: Links with preschool literacy. International Journal of Psychology, 9, 67–90.
Adjunct Professor, Education, Augustana University, Sioux Falls, SD
Adjunct Professor, Psychology, Towson University, Towson, MD
Adjunct Professor, Education, University of South Dakota Graduate School, Vermillion, SD
Adjunct Professor, Psychology, Stevenson University, Stevenson, MD
Assistant Professor of Psychology, Northwestern College, Orange City, IA
Instructor, Counseling and Psychology in Education, University of South Dakota
Lilly Grant: Presentation of Findings and Dissemination of Results, 2008
Lilly Grant: Research, 2007
Graduate Student Research Grant, 2004 and 2005