Jay Reeve Viola Instructor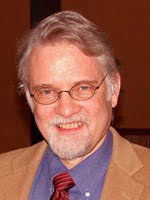 Education:
M.A., University of Wyoming
B.A., Knox College
605-940-5793
jayreeve@sio.midco.net

Jay Reeve has dedicated his career to playing and teaching orchestral string instruments. He employs the Suzuki method, modeled on the way students learn to speak their native language. He lives and teaches in Sioux Falls, but also maintains studios in Mitchell, S.D., and Orange City, Iowa.
Reeve has played violin for many years in the South Dakota Symphony Orchestra and the Sioux City Symphony and freelanced with many other area ensembles, including the Black Hills Symphony. He has conducted the Huron Symphony and the Aberdeen Civic Symphony, and has taught at Huron College and Northern State University. He directs the Prelude Strings for the South Dakota Symphony Youth Orchestras.
A current project has Reeve teaching violin to 130+ head-start preschoolers as part of an Avera research project.
One of 4 founding teachers in the violin segment of Avera's Family Wellness research project
Treasurer, South Dakota String Teachers Association
Member, Suzuki Association of the Americas
Served 16 years on Board of Directors of SD Symphony Orchestra