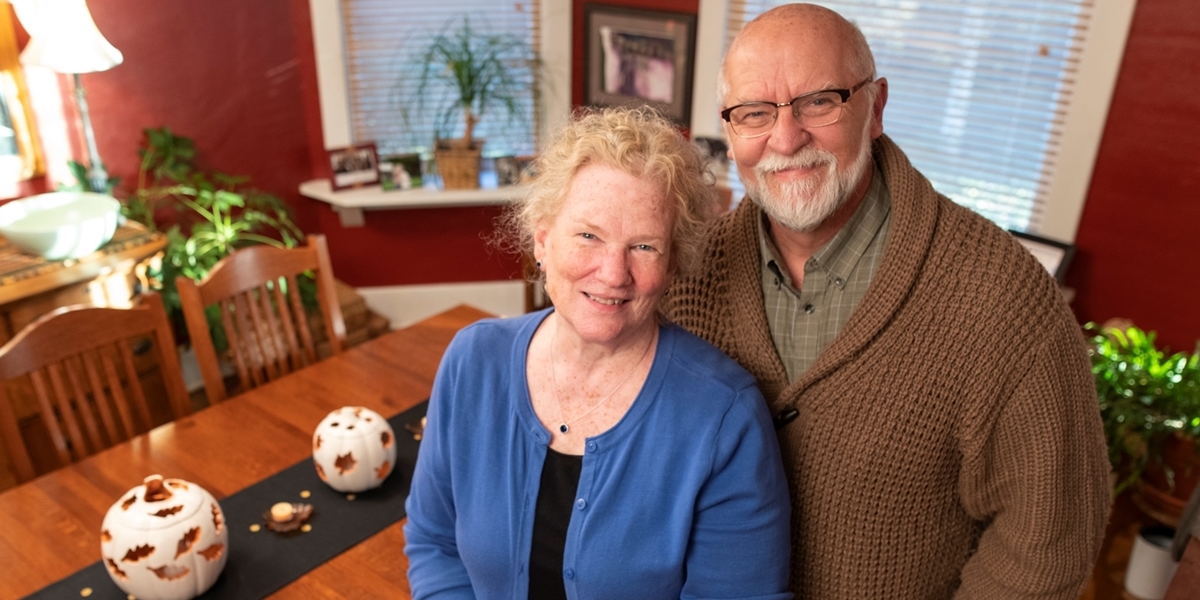 Honor Karen and Jeff Barker  "To the King!" Fund for Black Box Theatre risers and seats
Karen and Jeff Barker are retiring after three decades of pouring themselves into Northwestern College theatre. Students have many warm, wonderful memories of the Barkers—from working alongside them on Northwestern productions to spotting them in the audiences of graduates' work after college. From KCACTF and DME road trips to long talks in their offices and meals at their home—the Barkers shared their lives with their students.
Show Karen and Jeff how beloved they are with a gift to the Barker "To the King!" Fund. Fund proceeds will help finish a project long championed by the Barkers: refurbishing the Allen Black Box Theatre seating with new, safer risers. Northwestern theatre supporters have already raised over $145,000 for this $170,000 project. Gifts of any size are appreciated. Regardless of whether you're able to give,  leave a message that will be shared with the Barkers at a retirement celebration.
Give to the "To the King!" Fund
Leave a message for Karen and Jeff