Honors & awards
Overall excellence | Value | Academics | Christian faith |  Campus |  Athletics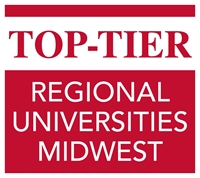 U.S. News & World Report ranks Northwestern College 6th among 70 Midwestern regional colleges. Rankings are based on academic reputation, retention and graduation rates, faculty resources, student selectivity, financial resources, and alumni giving.
---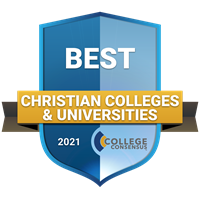 Northwestern is ranked 7th in a listing of the Best Regional Colleges in the Midwest by College Consensus, a college review aggregator that combines the latest results from the most reputable college rankings with thousands of student reviews.
---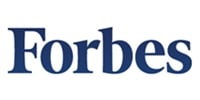 Forbes.com ranks Northwestern among the nation's 650 best colleges and universities . Forbes, which evaluates institutions based on the student experience, graduation rates, low student debt, great career prospects and post-graduate success, ranked NWC 475th overall out of more than 2,800 four-year schools. Only 13 Iowa colleges and universities were chosen as "America's Best Colleges" by Forbes.com.
---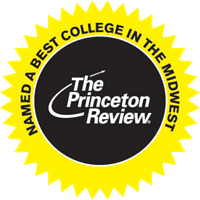 Princeton Review lists Northwestern among 158 institutions selected for its "Best in the Midwest" designation, based on student opinion. In the survey, our students praised the college's integration of faith and learning, tight-knit community, caring professors, small class sizes, opportunities for involvement, and commitment to diversity.
---

Money magazine includes Northwestern in its listing of the nation's best-value colleges. The rankings are based on educational quality, affordability and alumni success. Northwestern is also ranked 23rd in the magazine's list of the Best Colleges for Getting Big Merit Aid.
---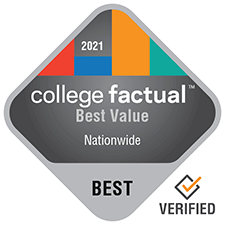 Northwestern is ranked in the top 5% of all colleges and universities in College Factual's list of the "Best Colleges for the Money." The ranking, which is based on total cost compared to academic quality, places NWC 48th out of 1,472 schools nationwide.
---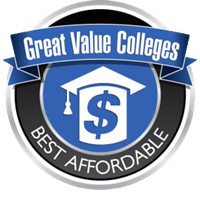 GreatValueColleges.net includes Northwestern in its list of "50 Great Affordable Colleges in the Midwest." The rankings take into consideration a school's quality and affordability. Northwestern is 13th among Midwest private colleges.
---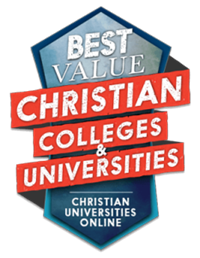 Christian Universities Online includes Northwestern among its choices as the "50 Best Value Christian Colleges and Universities," a recognition that considers an institution's net tuition cost, quality and affordability. Northwestern is ranked 22nd and the only college in Iowa to make the list.
---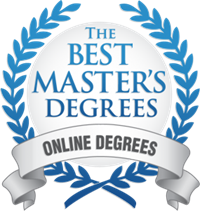 Northwestern' online Master of Education degree program is ranked 2nd among the nation's Top Low-Cost Online Master's Programs by BestMastersDegrees.com.
---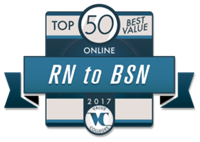 ValueColleges.com ranks Northwestern 31st among the nation's Top 50 Best Value Online RN to BSN Programs—the only Iowa college and one of just six faith-based institution on the list. The ranking is based on the programs' affordability and return on investment.
---

Northwestern's online Master of Education degree program is ranked 3rd on a list of the nation's 25 Most Affordable Online Master's of Educational Leadership and Administrative Degrees by AffordableSchools.net.
---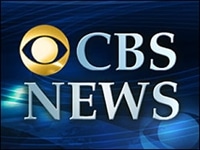 CBSNews.com lists Northwestern 5th in a ranking of "25 Colleges with the Best Professors"—ahead of every Ivy League school and all state universities. The ranking was based on data compiled by Forbes magazine using the website RateMyProfessors.com.
---

StudyAbroad101.com includes Northwestern's Romania Semester program in its list of America's top 10 study abroad programs. The website's CEO cited the unique nature of the program, which immerses students in the local community and provides them with "a very powerful experience."
---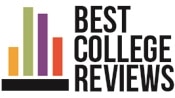 BestCollegeReviews.org ranks Northwestern among 50 American colleges and universities with the best study abroad programs. The website identifies the most desirable study abroad opportunities that are unique to a college or university and provide a personal experience for the student.
---

Northwestern's online Master of Education degree in early childhood is ranked fourth on a list of the nation's top 20 programs. TheBestColleges.org ranking is based on reputation, cost, retention rates and starting salaries for graduates. NWC is one of only two Iowa colleges and one of just six faith-based institutions on the list.
---

Northwestern's nursing program is ranked in the nation's top 15%, as well as 38th out of 75 in the Plains region, by Nursing Schools Almanac, which evaluated each institution's academic prestige and perceived value, the breadth and depth of nursing programs offered, and student success—particularly on the national licensure exam.
---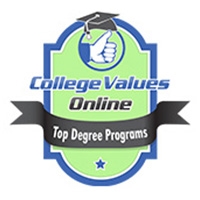 Online-Accounting-Degrees.net ranks Northwestern 18th in its list of the top 40 best-value actuarial science degree programs in the U.S. NWC is one of two and the highest-ranked Christian college on the list, which rated programs based on their graduation rate, quality of curriculum, student appeal and net price.
---

Northwestern is included among the top 10 economics programs in the state of Iowa by the career website Zippia.com. The ranking compared institutions based on career results of alumni, the percentage of students majoring in economics, and factors such as graduation rates, average cost of attendance and average amount of debt.
---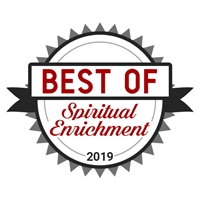 Northwestern is highlighted as one of two "Best of Spiritual Enrichment" colleges in the 2019 edition of the Christian College Guide produced by Christianity Today. The guide cites Northwestern's intentional integration of faith and learning, twice-weekly chapel services, student-led praise-and-worship service, discipleship groups, retreats and mission opportunities as factors that help students grow spiritually.
---

Northwestern is ranked 16th among the "50 Best Christian Colleges and Universities" in Christian Universities Online's 2017 listing. The ranking highlights intentionally Christian institutions that excel in personal attention to students, financial aid, and overall student satisfaction. Northwestern is the highest-rated college in Iowa, Minnesota, Nebraska and South Dakota.
---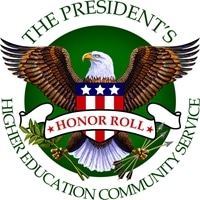 The President's Higher Education Community Service Honor Roll lists Northwestern for the 9th consecutive year among U.S. institutions whose students display exceptional commitment to community service. Last year 1,070 NWC students were involved in community service in Orange City and around the U.S., while 566 students were engaged in academic service-learning, putting classroom knowledge into practice by helping area agencies and businesses.
---

TheBestSchools.org includes Northwestern in its list of "The 25 Best Colleges for Studying the Bible." NWC was among those chosen for their "commitment to sound Christian education, academic excellence, the spiritual life on campus and their impressive Bible curriculum."
---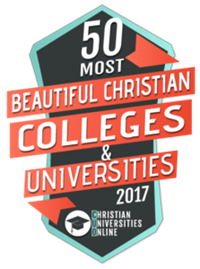 Northwestern's campus is listed as one of the "Most Beautiful Christian Colleges and Universities" by Christian Universities Online. NWC is ranked 4th out of the top 25 in the Midwest and 16th out of the top 50 nationwide.
---

Orange City, home of Northwestern College, is one of the nation's Top 10 Christian College Towns, according to CollegeandSeminary.com.
---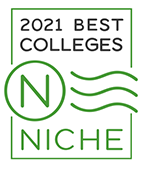 Northwestern is consistently ranked among the Safest College Campuses in Iowa by Niche.com, based on the cumulative evaluation of key factors including campus crime rate, local crime rate and student reviews.
---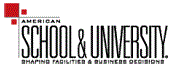 American School and University magazine selected Northwestern's renovated Rowenhorst Student Center for their "Outstanding Design" showcase. Our student center holds three design awards. Northwestern's 100-acre campus also includes an award-winning chapel and theatre arts center.
---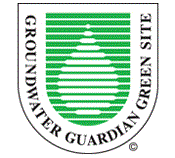 For the ninth consecutive year, the Groundwater Foundation has named Northwestern a Groundwater Guardian Green Site in recognition of our care for the environment. NWC is one of only 4 colleges nationwide to receive the designation.
---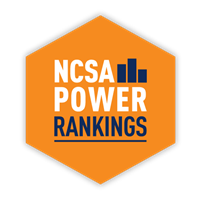 Northwestern is listed fifth among NAIA colleges in the NCSA Power Rankings of the "Best Colleges for Student-Athletes." The NCSA also ranks Northwestern No. 1 in its listing of the top NAIA football programs.