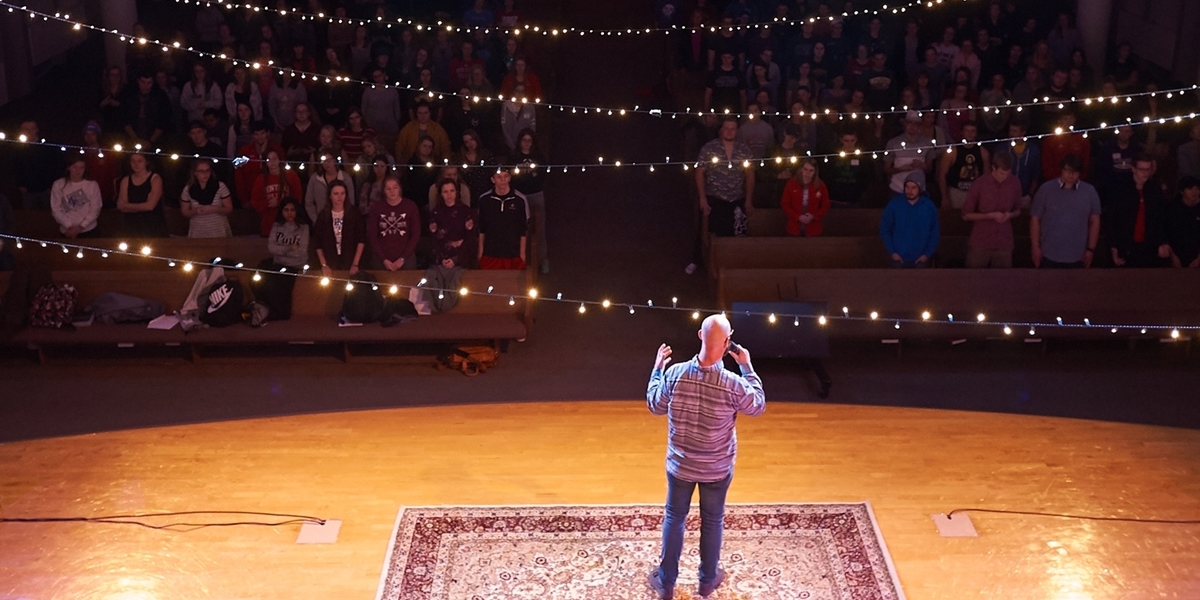 The Art of Worship a conference for leaders and laypeople
Tuesday, Oct. 2, 2018 | Noon to 6 p.m. | Cost: $30
Join us on Northwestern's campus for a half-day conference devoted to the art of worship. This conference is for:
Pastors

 who long to craft a creative worship experience, integrating the gifts of the women and men in the congregation to give testimony to our great God.

Church leaders

 who just listened to a congregant question Sunday's music and want to respond with the language of worship theology.

Worship volunteers

 who feel tired, under-resourced and overcommitted and desire practical training that helps give life to Sunday morning's servants.
Workshop topics will include leadership, liturgy, vocals, musical arrangements, crafting testimonies, the integration of homiletics, and the best utilization of lyrics and screens. The event will conclude with a worship service that integrates the theology, ideas and practical tips offered in the workshops. 
Schedule
11:05 a.m.
Christ Chapel
Orchard Hill Band
Optional: Conference attendees are invited to participate in campus worship
11:30 a.m.
DeWitt Learning Commons
Conference registration


Noon
Vogel Community Room
Lunch and keynote
Dr. Jason Lief, Northwestern College youth ministry professor
1:30 p.m.
Workshop Session 1
"Selecting, Discerning, Arranging and Introducing Music"
Tim Walsten and the Orchard Hill Worship Band
Ramaker Center Lower Level

"The Power of the Living Word Presented from a Living Person"
Drew Schmidt, theatre; Mark DeYounge, Christian formation; and the NWC Drama Ministries Ensemble
Ramaker Center Fireside Room
2:40 p.m.
Workshop Session 2
"Audio and Excellence"
Justin Bartlett and Brad Myers
DeWitt Theatre England Proscenium Theatre

"Planning a Worship Service"
Tim Walsten and the Orchard Hill Worship Band
DeWitt Theatre Allen Black Box Theatre
3:50 p.m.
Vogel Community Room
"Raising up New Leaders and Handing off the Torch"
Panel discussion, facilitated by Josh Kuipers, NWC Director of Worship: Andy Keller, Alecia Olson, Katy Myers and Bradley Rees

5:05 p.m.
Closing worship experience