Lila Sybesma Associate Professor of Education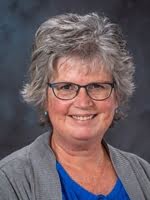 Education:
Ed.D., University of South Dakota
M.A., University of Sioux Falls
B.A., Northwestern College
712-707-7331
lila@nwciowa.edu
VPH 200
Dr. Sybesma specializes in early childhood education and reading. She is certified to teach in K-6 elementary education and began her career serving as an elementary education teacher for 19 years. A former president of the Northwest Iowa Reading Council, she has led numerous workshops for teachers. She recently worked with Northwestern's education department to achieve national accreditation for the college's teaching program.
EDU228 - Children's Literature
This course focuses on the history of children's literature and its uses in the classroom. This course provides an introduction to the criteria and selection of Children's literature for elementary school students. Various genres are detailed, and ideas for curriculum integration are discussed. A study of illustrations and authors is included. (2 credits)
EDU229 - Introduction to Early Childhood
This course provides an overview of the field of early childhood education. Included in its overview will be the study of the historical background and current trends, child development-birth to eight years, philosophies of early childhood education teaching, and issues in early childhood education. Early childhood curriculum design in the areas of language arts, math, science, social studies and the creative arts is incorporated in this course.(3 credits)
EDU230 - Organization and Administration of Early Childhood Programs
This course presents the knowledge of child-family-school-community relationships including familiarity with various community agencies providing services for preschool children. Research for helping develop a good early childhood program will be incorporated. Also included will be licensing procedures, physical environment, personnel and curriculum development, funding, and evaluation. Careers available in the early childhood field will be explored.Prerequisite: EDU229 or permission of instructor.(3 credits)
EDU326 - Teaching Reading and Language Arts
(3 credits) Lesson design and methods for the teaching of language arts are the primary points of study for this course. Specifically, this course addresses how to teach reading, writing, spelling, handwriting, and grammar.Note: This course includes a field experience. Students must earn a C- orbetter in order to fulfill program requirements for elementary licensure.
EDU347 - Reading in the Content Area
This course addresses skills necessary in teaching students to read in social studies, math, science, and other content areas. This course offers strategies for vocabulary, comprehension, study skills, writing, assessment, and more. (2 credits)
"Cognitive Development in Play" Denison, IA April 4, 2009
"Early Childhood Education" Career College Fair Northwest Iowa Community College, Sheldon, IA October, 2008
"Including Christian Perspective in Your Reading and Writing Program" Heartland Conference Sioux Center, October 2008
"Writing the Right Way" Heartland Conference Sioux Center October 2007
"Building a Lesson" IRA Iowa Reading Association Des Moines, IA April, 2007
National Association for the Education of Young Children (NAEYC)
International Reading Association (IRA)