Douglas Anderson Professor of Practice in Business & Economics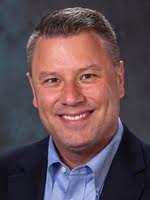 Education:
M.A., AGTS at Evangel University
B.A., University of Iowa
712-707-7415
douglas.anderson@nwciowa.edu
VPH 205F
Professor Douglas Anderson has more than two decades of executive experience with nonprofit organizations. Most recently, he was the chief operating officer for the national headquarters of Camp Fire in Kansas City, Missouri, after serving as the executive director of the Teen Challenge Kansas City Girls' Home. A University of Iowa graduate, he has a master's degree in Christian ministries (leadership and management) from AGTS at Evangel University and has taught graduate and undergraduate classes in nonprofit management for the University of South Dakota.
BUS201 - Principles of Management
(2 credits) This course introduces the student to the basic principles of management. It includes the understanding of manager's actions in the work place, on the organization and employees. It includes the study of basic management tools and techniques.
BUS221 - Introduction to Legal Environment
The goal of this course is to provide the student with an introduction to the American legal system from a Christian perspective. Emphasis is placed on those topics which are particularly relevant to business and business transactions. (2 credits)
BUS325 - Integrated Marketing Communications
(4 credits) This course will examine promotional and integrated communication strategies which include various marketing communication functions: sales promotion, personal selling, branding, event promotion, public relations, advertising, and interactive marketing. Students will learn to utilize this information in developing effective marketing communication strategies and programs. Prerequisite: BUS200.
BUS330 - Customer Relations Management
This course examines customer relationship management (CRM) and its application in marketing, sales, and service. Effective CRM strategies help companies align business process with customer centric strategies using people, technology, and knowledge. Companies strive to use CRM to optimize the identification, acquisition, growth and retention of desired customers to gain competitive advantage and maximize profit. Anyone interested in working with customers and CRM technology and would like to be responsible for the development of any major aspect of CRM will find this course beneficial. Prerequisite: Sophomore standing. (4 credits)
BUS403SR - Strategic and Ethical Management
(4 credits) This capstone management major course is designed to assist students in analyzing and synthesizing the material covered in other courses throughout their studies along with integrating their faith with that of their business education. It focuses on an integrated approach to management decision-making using all of the functional areas of business with an emphasis on strategic thinking. Prerequisites: Completion of business core and senior class standing.
BUS406 - Marketing Research
BUS432 - Small Business Management
This course focuses on current theory and practice relating to starting and continuing management of small and family businesses. As such, it is designed for students contemplating management or ownership of a small business. The course will focus on leadership, decision-making, management, marketing, financial controls and other necessary processes to ensure the successful start-up and long-term health of the small business enterprise. It will include identifying the particularities of small business management, analyzing process and life cycle, focusing on growth, and taking an emphasis on total quality management. Prerequisites: ACC 216, BUS 201 and junior standing. (4 credits)
Adjunct professor, University of South Dakota
Chief Operating Officer, Camp Fire National Headquarters, Kansas City, MO
Vice President, Council Effectiveness, Camp Fire National Headquarters, Kansas City, MO
Organizational Development Consultant, Camp Fire National Headquarters, Kansas City, MO
Founder and Executive Director, Teen Challenge, Kansas City, MO
Director of Philanthropy, Moose Charities, Mooseheart, IL
Regional Development Director, The Salvation Army, Chicago
Capital Campaign and Development Consultant, Assemblies of God Financial Solutions, Springfield, MO
Resource Development Coordinator, Assemblies of God Financial Solutions, Springfield, MO