David Befus Associate Professor of Business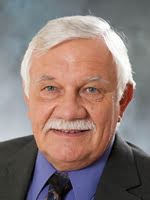 Education:
Ph.D., University of Miami
M.B.A., University of Michigan
B.A., Wheaton College
712-707-7203
david.befus@nwciowa.edu

Dr. Befus is launching two new online courses in January, 2015: Social Enterprise and World Poverty and Development.

Dr. Befus joined Northwestern's business faculty after spending two years overseeing a post-earthquake reconstruction program for Compassion International in Haiti. A former missionary kid who grew up in Puerto Rico and speaks Spanish fluently, he is an entrepreneur who believes business and economics can be a tool for Christian ministry.
Much of his career has centered on microfinance development: He served as president of Latin America Mission and international director of microfinance for World Vision. He is also the author of Where There Are No Jobs: Practitioner's Manual for Changing the World Through Enterprise, which has been listed as one of the top 25 books on social enterprise.
Befus has an MBA in international business and a doctorate in economic development. He has also taught at Azusa Pacific University and Westmont College.
"Business Education and Microenterprise Revisited: Productivity, Entrepreneurship, and Job Creation," Christian Business Academy Review, Spring, 2013
Where There Are No Jobs: Practitioner's Manual for Changing the World Through Enterprise, Baraka Press, Nigeria, 2011
"Kingdom Business Revisited: The Case of Northern Colombia," Evangelical Missions Quarterly, Vol. 46, No. 2, April 2010
Chapter: "Economic Development and Holistic Mission," in Business As Mission: From Impoverished to Empowered, EMS #14, 2006
Chapter: "Transformation Lending: Helping Microenterprises Become Small Businesses," in The New World of Microenterprise Finance, Kumarian Press, 1994
Manager of Income Generation-Haiti, Compassion International
Venture Capital Manager, Asociacion Para El Desarrollo Integral, Sincelejo, Colombia
President, Latin America Mission, Miami
International Director of Micro Finance, World Vision International
Regional Director for Latin America, Opportunity International
Professor of Business Administration, Westmont College
Management Consultant, Arthur Young and Company, Miami