Byron Noordewier Professor of Biology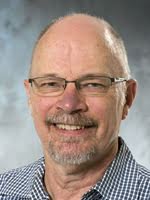 Education:
Ph.D., University of Utah
B.A., Westmont College
712-707-7007
dr_no@nwciowa.edu
VPH 109 A
Before joining Northwestern's faculty, Dr. Noordewier was a professor at Michigan State University and the University of North Dakota School of Medicine. He specializes in pharmacology and has taught in the Creation Care Study Program in Belize. In 2015 he received Northwestern's Faculty Inspirational Service Award, given for going above and beyond expectations, personifying a strong Christian commitment, and serving as an inspiration to the campus community.
BIO122 - Introduction to Human Physiology
An introduction to the physiology of the human body. The focus of the course will be on homeostasis and the function of: biomolecules, cells and tissues, organs and organ systems. The contribution of each of the following organ systems to physiologic homeostasis will be examined: nervous, muscle, cardiovascular, endocrine, respiratory, renal, reproductive and gastrointestinal. Prerequisite: CHE101SN or 111; Concurrent requisite: CHE102 or 112. (4 credits)Note: Includes 3 hours of lab per week which will emphasize the measurementof organ system function. Does not count toward a biology major or minor.
BIO203 - Microbiology
A study of the morphology and physiology of microorganisms with special emphasis on bacteria and viruses. Those organisms that have an economic or medical importance will be highlighted, and basic laboratory techniques will be stressed. Prerequisites: BIO115, 116 or BIO121, 122 and CHE101, 102 or CHE111, 112. (4 credits)Note: Includes 3 hours of lab per week.
BIO326 - Biochemistry: Proteins and Metabolism
A fundamental course surveying biomolecules, catabolism, bioenergetics and biosynthesis. Prerequisites: CHE321 and 322. (4 credits)Note: Includes 3 hours of lab per week.
Iowa Academy of Sciences
American Scientific Affiliation
New York Academy of Science
Society for Experimental Biology
American Society of Nephrology
Faculty Inspirational Service Award, Northwestern College, 2015
NAIA national Wally Schwartz Faculty Athletics Representative of the Year Award, 2013