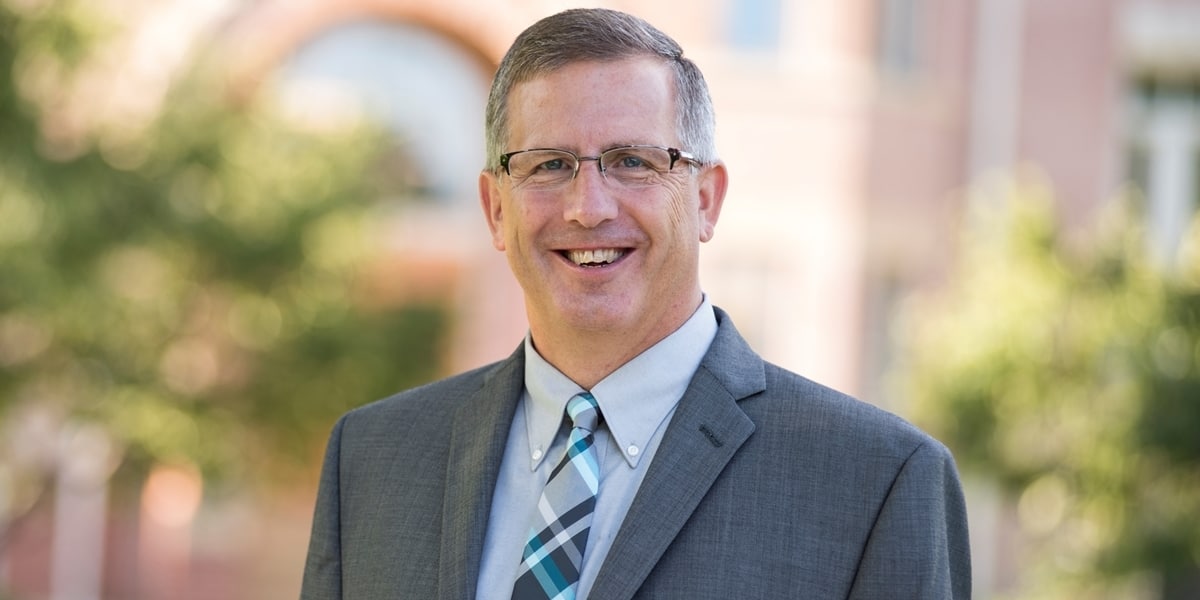 Jeff Guthmiller '88 Senior Associate Director of Admissions
712-707-7143
jguthmil@nwciowa.edu
Hometown
Orange City, Iowa
Education
Maurice-Orange City High School prior to its consolidation with Floyd Valley; Northwestern College and Huron College (S.D.), bachelor's degree in business/education
Favorite place to visit
Midway Gulch in Yankton, South Dakota. I go there twice each year with family and friends. Those are the two most relaxing and re-energizing weekends of the year for me.
Favorite thing about Orange City
Its cleanliness. Orange City is a Dutch community. The Dutch have a reputation of being very clean; our community shows that.
Favorite thing to do on campus
I love to attend athletic events. The GPAC conference provides very competitive matchups that are great to watch.
My college search advice
Know your passions and follow your gut.