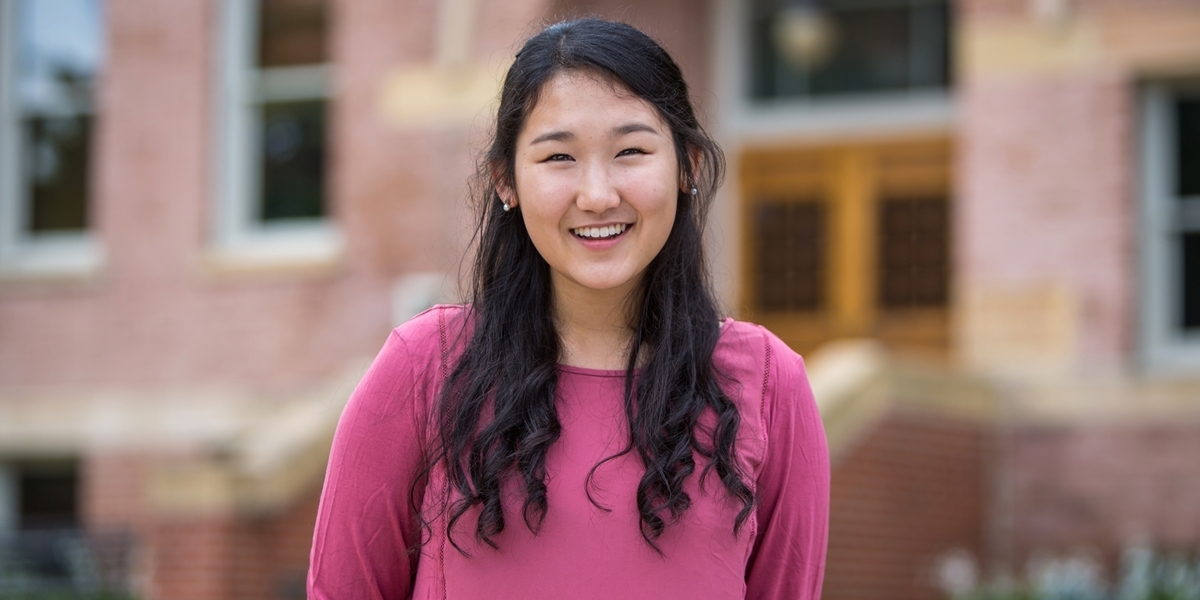 Eugenia Ji Admissions Counselor
712-707-7113
eugenia.ji@nwciowa.edu
Hometown
Los Angeles, California
Education
La Serna High School; Pepperdine University, bachelor's degree in international relations
My family
Originally from South Korea, my parents currently reside in Southern California in a full house with lots of extended family members. Coincidentally, my little brother is currently stationed in South Korea with the U.S. Air Force.
A trip I'd like to take
I've always dreamed of going to New Zealand, Alaska, and Ellen DeGeneres' 12 Days of Giveaways.
My hobbies
In my spare time, I love eating, exploring new places with friends, working out, and watching TV/movie blooper reels.
What I'm reading
A few of my favorite books in college were Between the World and Me, by Ta-Nehisi Coates, and The Farming of Bones, by Edwidge Danticat. I'm currently reading Cold Tangerines, by Shauna Niequist—gifted to me by a lovely friend who taught me to celebrate the extraordinary in the ordinary.
Favorite TV show and movie
I've watched Parks & Rec five times and Brooklyn Nine-Nine three times. For movies, The Princess Diaries will always have a special place in my heart.