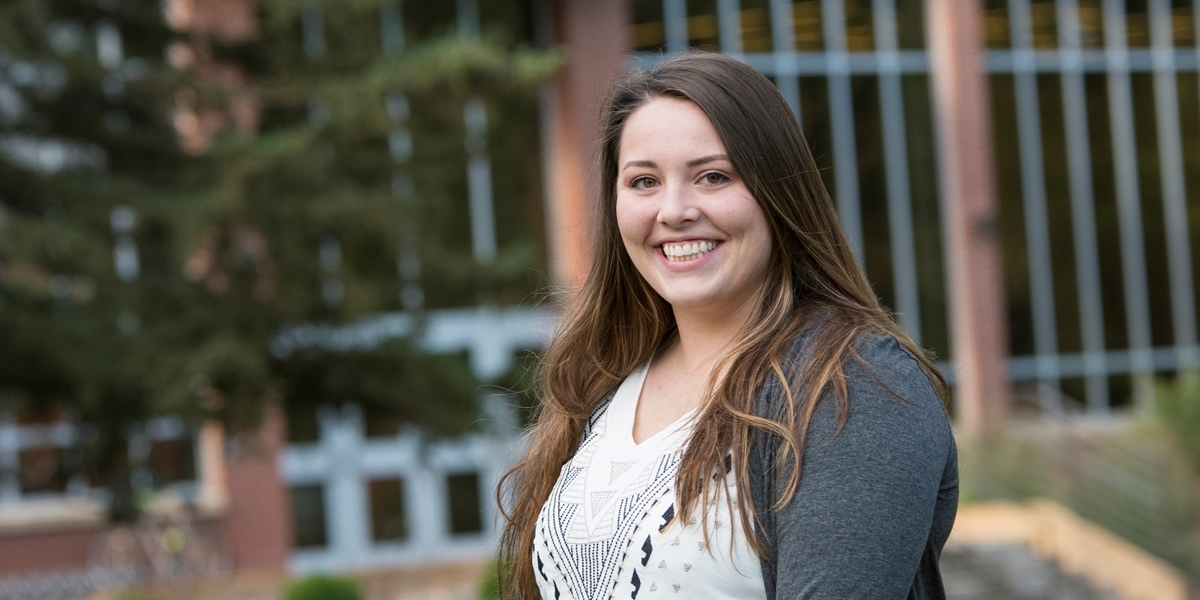 Danielle Rossell '17 Admissions Counselor
712-707-7138
danielle.rossell@nwciowa.edu
Hometown
Griswold, Iowa
Education
Griswold High School; Northwestern College, bachelor's degree in religion
My favorite place to visit
Other than my grandma's house, I'd have to say Greece. I studied abroad there when I was a student at Northwestern, and since I left, not a day has passed that I haven't wished I was back in that country.
A book I'd recommend
Spiritual Theology by Simon Chan. I read it when I was a sophomore in college, and it made a huge impact on my spiritual formation. I also took a class on C.S. Lewis when I was a senior, and I really loved all of his writings.
Fun fact
I was a four-sport athlete in high school, but when I came to college, I decided to do music and volunteer in ministry instead.
In my spare time ...
I love to travel, hike, read, crochet, paint, watch The Office and drink coffee.
Best spot on Northwestern's campus
The religion department offices. The professors there played a significant role in my life, and they're just really cool people to chat with.
My advice to incoming students
Use a planner to keep track of classes, meetings and homework assignments. And whether you're a 4.0 student or struggling in class, take advantage of the Peer Learning Center!