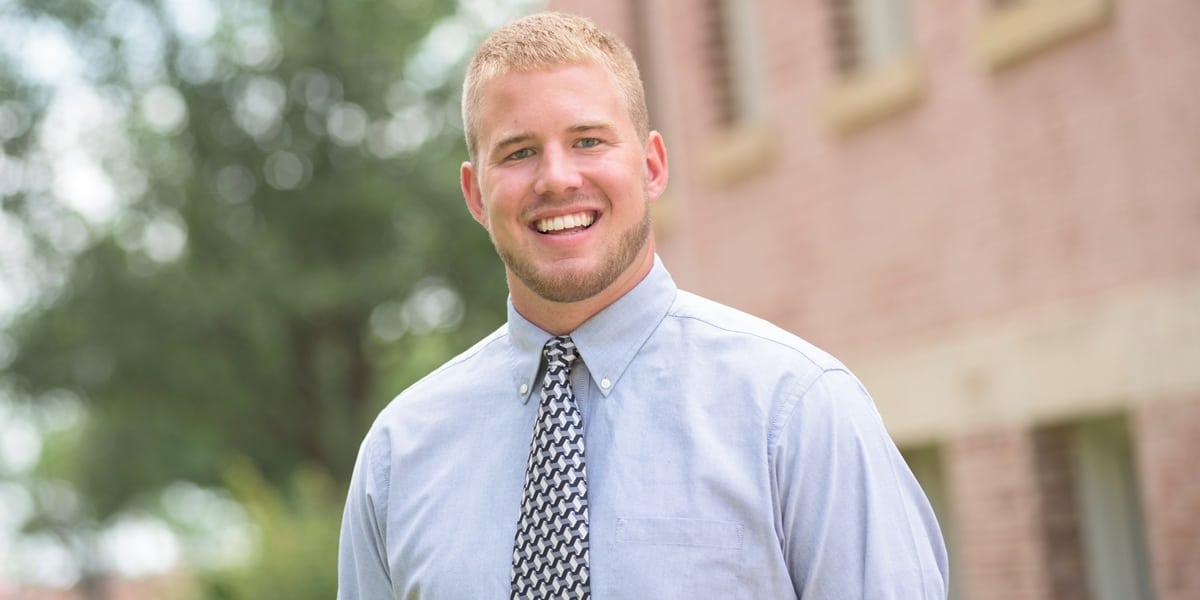 Dalton Kelley '15 Admissions Counselor
712-707-7434
| dalton.kelley@nwciowa.edu
Hometown
Spirit Lake, Iowa
Education
Spirit Lake High School; Northwestern College, bachelor's degree in public relations
My hobbies
I enjoy hunting, fishing and being outdoors. Any chance I get, I am outside doing a variety of different things, usually related to a sport.
Favorite place on campus
The Rowenhorst Student Center is my favorite spot on campus because of the variety of things that can be accomplished there. I go to the RSC when I want to get a workout in at the Fitness Center, when I want to work on things someplace other than my office, and when I want to grab a bite to eat in the Hub café.
Favorite thing thing to do on campus
While I was a student at Northwestern, my buddies and I would always play a game called Gennis. Gennis is basically golf using a tennis ball instead of a golf ball. It was a great way to be outside and to enjoy Northwestern's beautiful campus.
My advice to incoming students
The best advice I ever received as a freshman was not to stress out about picking a major or to stick with one I currently had that I wasn't happy with. There's plenty of time to decide a major, and the Career Development Center staff does an excellent job of helping you with the process.