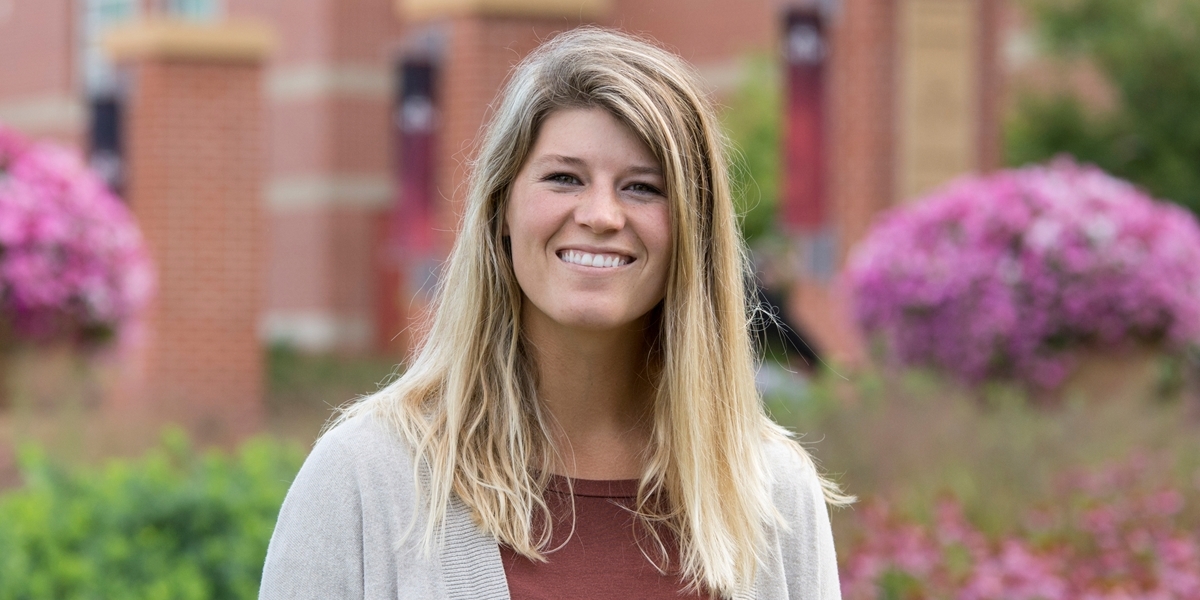 Alli Engebretson '14 Admissions Counselor
712-707-7135
allison.engebretson@nwciowa.edu
Hometown
Waconia, Minnesota
Education
Waconia High School; Northwestern College, bachelor's degree in exercise science/kinesiology
Most influential book
My professor introduced me to Every Body Matters, by Gary Thomas. It taught me how to serve the Lord through my health. It emphasizes the connection between our strength and our souls and how we are created as "an instrument for noble purposes, made holy, useful to the Master and prepared to do any good work."
Favorite TV show
I love any chance I get to watch Fixer Upper. We live in an old farmhouse ourselves, so I love to see the transformations that can happen in making the old new.
Fun fact
My husband and I own three Vizslas, and we raise litters of puppies. We love the breed. They are both a hunting and family dog.
Favorite place on Northwestern's campus
The Bultman Center, simply because so many memories were made on the basketball court. I loved having a chance to grow here academically, spiritually and athletically.
College search advice
The best advice I was given was to find a place that you love and that suits you best. Don't let someone else decide for you. There's a place for you specifically, and getting the fullest experience at each college you visit is crucial. My last visit to Northwestern helped me in making my decision, because I stayed overnight, sat in on a class and took the full tour, rather than just looking around campus on my own with my family.